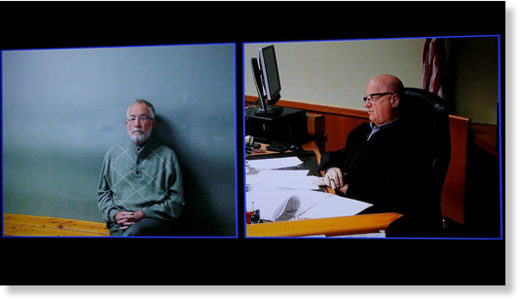 The former boss of disgraced USA gymnastics team physician Larry Nassar faces new allegations of sexual misconduct, after two women claimed they were paid money for modeling nude at medical practice exams.
Dr. William Strampel, who served as dean of Michigan State University's College of Osteopathic Medicine between 2002 and 2017, was arrested in March on allegations of molesting and harassing female students.
Five women had already accused Strampel of sexual assault, and two more came forward this week, claiming to have been sexually harassed by the ex-dean while serving as models during nude medical exams. The new allegations were indicated in a court motion filed Wednesday by Attorney General Bill Schuette's office.
Strampel "acted with a sexual intent as a motive when he demeaned, degraded, propositioned and assaulted the victims," the document
states
.
In their motion, the two women explained that they had taken part in nude medical exams in exchange for money.
One of alleged victims, who is indicated as Witness 1 in the court motion, claims "that while a student at Central Michigan University she was recruited by Dean William Strampel at a conference to work as a 'clinical skills model' in 2002 for the College of Osteopathic Medicine, in which she would be paid in cash to be the subject of practice examinations, $100 an hour for full examination requiring her to be naked, and $50 an hour for vital testing."
The two alleged victims said they had participated in nude examinations by Strampel approximately 10 times, including the breast and anal regions, "an anal examination that included the penetration of the anus, [and] a pelvic examination that penetrated the vagina."
Some of the medical inspections were conducted behind closed doors while some were in front of a small group of medical students. Prosecutors say they want the two women to testify against Strampel at a preliminary court hearing in June.
"It bears the same eerie mark as the conduct of Larry Nassar, employing the cover of legitimate medical procedures, conducted for his own sexual gratification," Chief Legal Counsel Eric Restuccia wrote in the filing, as
reported
by nypost.com.
In February, Nassar, who had worked for more than 20 years as the US gymnastics team physician, was sentenced to up to 175 years in prison after pleading guilty to molesting young gymnasts seeking medical treatment from him.
High-profile American gymnasts, including Olympic champions Aly Raisman, Simone Biles, Mckayla Maroney, Gabby Douglas and Jordyn Wieber, were among those to say they were abused by Nassar during their time on the US national team.