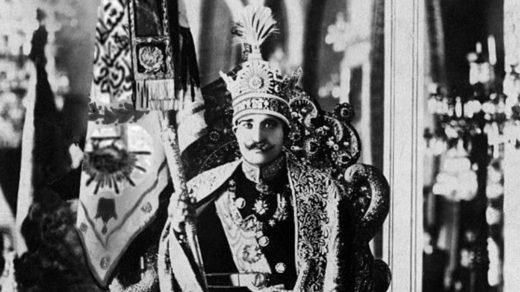 The mummified remains of Iranian leader Reza Shah Pahlavi may have been found during the excavation of a Shiite shrine in southern Tehran.
Pahlavi ruled Iran during World War Two before being succeeded by his son, Mohammad Reza Pahlavi, the country's last shah, who was overthrown during the Islamic Revolution of 1979. The elder Pahlavi had been buried in a nearby mausoleum after his death in 1944 but the tomb was later destroyed by Iranian revolutionaries. The body was never found in the ruins and has been missing for decades.
Hassan Khalilabadi, the head of Tehran City Council's cultural heritage and tourism committee, reportedly told the state news agency IRNA that it was a
"possibility"
that the remains uncovered at the Shiite shrine of Abdul Azim are those of Reza Pahlavi. Authorities say they will now conduct DNA tests to confirm if the body is indeed Pahlavi.
Writing on
Twitter
, the royal's grandson and namesake, the US-based exile Crown Prince Reza Pahlavi, said he was closely following the reports of the find. He also warned the government "against any secrecy or lack of transparency" in its handling the body.
A
spokesman for the Shah Abdol Azim shrine told the semi-official ISNA news agency that the body was not Pahlavi's.
"All the rumours on the social media that claim this mummified body belongs to Reza Shah are false and void of any truth," he said.
A military strongman, Pahlavi seized control of Iran in the 1920s before being forced to abdicate for his son in 1941. The
younger Pahlavi then consolidated his power in a US-backed coup
to overthrow the democratically elected government of Prime Minister Mohammad Mosaddegh in 1953.
The members of the Pahlavi dynasty have become cult figures in Iran following a number of anti-regime protests in recent times. Last year, protesters were reportedly heard shouting slogans in support of "Reza Shah" during widespread protests to defy Iran's clerical leaders.