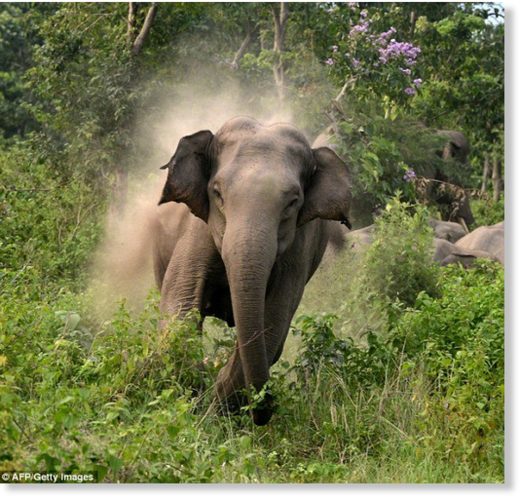 An adult male elephant at Parsa National Park (PNP) has killed three persons in the last three days. Just two days after killing Sadhu Kamalesh Giri on Thursday, the wild tusker attacked and killed Saga Bahadur Dong and Manmohan Dhakal on Saturday.
Haribhadra Acharya, the park's chief conservation officer, said the elephant has been wandering around Rambhauribhatha area for the past few weeks.
Sadhu Kamalesh, who was living in the forest for meditation, was killed on Thursday morning. His body was discovered on Friday.
Dong, a resident of Thori-4, Parsa, and Dhakal, who hailed from Manahari, Makwanpur, were attacked as they were visiting a fair on the New Year's day.
They were riding pillions on motorcycles driven by their friends, both of whom survived the incident.
Acharya said the four friends were travelling through the route that is not guarded by the Nepal Army soldiers.
The incident would not have happened had they taken the safer route via Charbhaiya Post, he added.
Conservationists said the elephant might have become violent due to the noise made by vehicles travelling through the forest route to reach the fair site.
Thousands of people take the forest route to attend the fair that is held every New Year's Day. Acharya said the park authority had alerted the fair organisers about the risk of wildlife attacks after Sadhu Kamalesh was killed on Thursday.