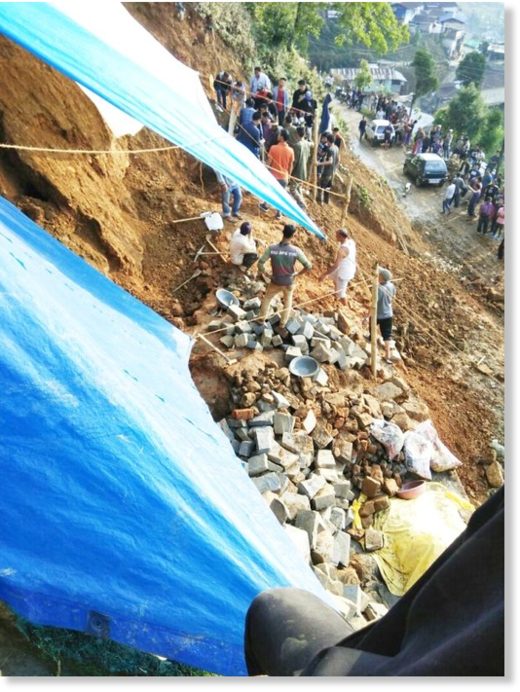 In a tragic incident, one person was killed and three others injured when a landslide buried them while they were working at a construction site in Mokokchung town. The incident happened at around 3 pm at Tongdentsuyong Ward below NH-2 where the four of them were working on constructing a retaining wall.
Following the incident, neighbours and public immediately rushed to the scene of the accident and dug out the victims buried by the landslide debris. All the four of them were rushed to the hospital where one was declared brought dead. Another was admitted to the hospital while the other two who sustained minor injuries were released after administering first aid.
Mokokchung district administration upon hearing the report acted promptly with the Deputy Commissioner, Sachin Jaiswal personally overseeing the situation. He was also at the hospital where he handed immediate monetary aid of Rs.10, 000/- to the nearest of kin of the deceased and Rs.3000/- each to the three injured. Mortal remains of the deceased, identified as one S. Temsu, 20, s/o Imkumyanger of Longmisa village was taken to his native village after observing all formalities.
The injured person who was admitted to the hospital were identified as Moatoshi, 20, s/o Lanuchujang of Mokokchung village while the two injured have been identified as Pangershijung, 19, s/o Sungjemzungba and Imsutemjen, 28, s/o Moakaba, both from Longmisa village.