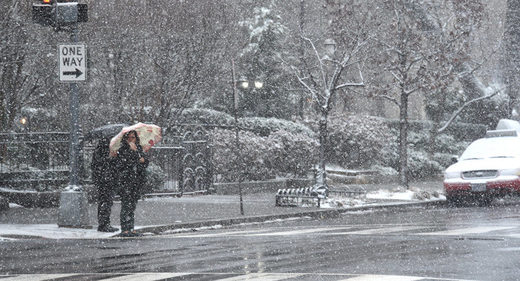 United States government offices in Washington, DC closed due to heavy snow, the Office of Personal Management (OPM) said on Wednesday.
"Federal offices in the Washington, DC area are closed. Emergency and telework-ready employees required to work must follow their agency's policies, including written telework agreements," OPM said in a statement.
The snowfall began late Tuesday and is expected to strengthen throughout the day. The National Weather Service issued a Winter Storm Warning for the Washington area, forecasting up to 8 inches (21 cm) of snow.
Meteorologists predict the storm could be the strongest snowfall in the district this season.
In addition, a heavy snowstorm along the eastern coast of the United States led to the cancellation of almost 3,500 air flights, the flight-tracking website Flightaware.com reported on Wednesday.
As of 8:30 a.m. local time, 3,439 flights within, into or out of the United States were called off, the website said. Another 334 flights were delayed.
American Airlines canceled 447 flights. Republican called off 411 flights,and Jetblue grounded 402 others. Southwest reported 381 cancellations, while United listed 366.
More than 1,100 flights were canceled at three major airports around New York City. The Washington, DC area faced more than 300 cancellations.