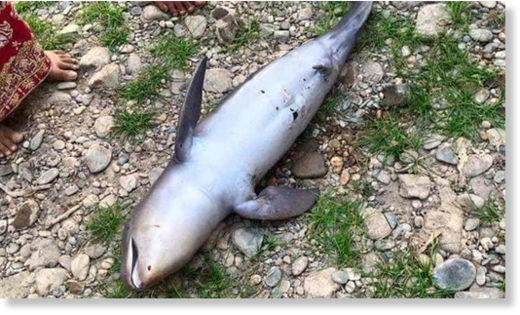 An Irrawaddy dolphin was found dead on Saturday in Stung Treng province, near the border of Laos' Don Sahong region, where Lao authorities are constructing a hydropower dam.
Environmental activist Chum Huot said yesterday that villagers in the Preah Rumkel community found the dead dolphin and he suspects that it died due to a lack of food resources.
"This dead dolphin could have died due to a lack of food because of the construction of the Don Sahong hydropower dam upstream," he said. "The currents are now unfavourable and there is a lack of fish for the dolphins."
Tek Vannara, executive director of the NGO Forum, said the dam was just two kilometres upstream from where the dolphin was found dead.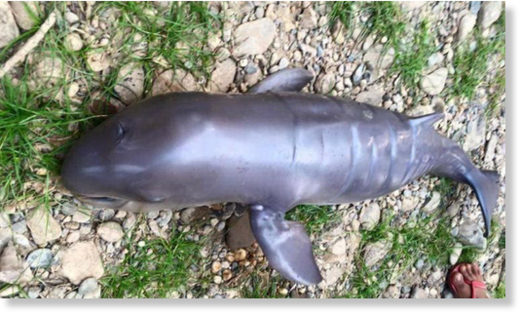 He said that there were previously 11 known dolphins living in the Anlung Chheuteal dolphin site in Preah Rumkel commune, but this latest death brings the total down to five.
"Poor water quality in the area requires experts to conduct further research due to the construction of the hydropower dam," he said.
The Don Sahong Hydropower Dam is 30 metres high and seven kilometres long.
According to a report by the World Wildlife Fund, the latest population survey showed that only 80 Irrawaddy dolphins now inhabit the Mekong River.