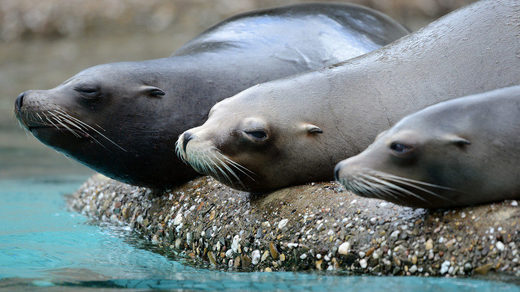 A group of boisterous sea lions have come under investigation following a number of complaints from a group of Cologne residents. Their noisy night-time antics are the root of the problem.
California sea lions Astrid, Amelie, Oz, Lina and Mia are being probed by the district government in the German city after locals lodged a formal complaint about the animals' nocturnal activities. The Cologne newspaper
Express
reported that one neighbor claimed that they'd been woken multiple times throughout the night by the loud barks of the sea lions.
German law mandates that suspected breaches of noise regulations be investigated, and now the mischievous mammals find themselves in the frame for the offense.
It's the first noise complaint Cologne Zoo has received in its entire 168-year history.
A spokesperson for Cologne's local government, Dennis Heidel, said that the authorities are working with the zoo to see what sound-proofing measures can be taken. "The investigation has shown that the nocturnal calls of the sea lions lead to a disturbance of the night's sleep with the neighbor," Heidel told
Express
.
"We are still in the review phase. As a part of that, the zoo wants to test ways to reduce noise pollution. Only after that will we come to a final result."
The zoo's spokesperson Christoph Schütt told the paper, "we are in the midst of helpful talks with the city government." It's unclear whether the seals have cooperated with the investigation.