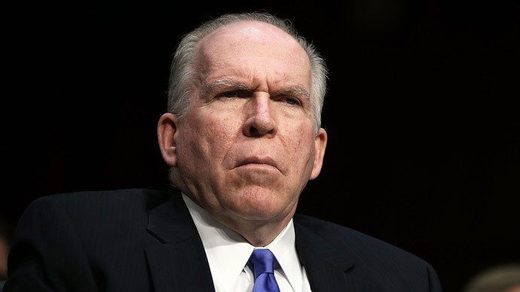 On Monday morning POTUS Trump called out eight years of incompetency and corruption under the Obama Administration...
"Why did the Obama Administration start an investigation into the Trump Campaign (with zero proof of wrongdoing) long before the Election in November? Wanted to discredit so Crooked H would win. Unprecedented. Bigger than Watergate! Plus, Obama did NOTHING about Russian meddling."
Former CIA Director under Obama, John Brennan, called President Trump a paranoid charlatan in response to Trump's tweet...
"This tweet is a great example of your paranoia, constant misrepresentation of the facts, and increased anxiety and panic (rightly so) about the Mueller investigation. When will those in Congress and the 30 percent of Americans who still support you realize you are a charlatan?"
Via
The Gateway Pundit
...
Former CIA Director John Brennan has been reduced to a pathetic Twitter troll.

Brennan, who may have perjured himself in a May 2017 testimony to the House Intel Committee spends his days attacking President Trump and his allies on Twitter.

Perhaps it is John Brennan who is panicking since President Trump is exposing the Deep State and illegal spying carried out by Obama's crooked Intel agencies. [...]

As previously reported, Chairman of the House Intel Committee, Devin Nunes plans to investigate former CIA Director John Brennan and other Obama officials for their role in promoting Hillary's phony dossier.

According to investigative reporter, Paul Sperry, Chairman Nunes is also investigating whether Brennan perjured himself in a public testimony about the dossier.

Brennan is also furious with Nunes and previously lashed out at the Chairman from Twitter after the FISA memo was released.