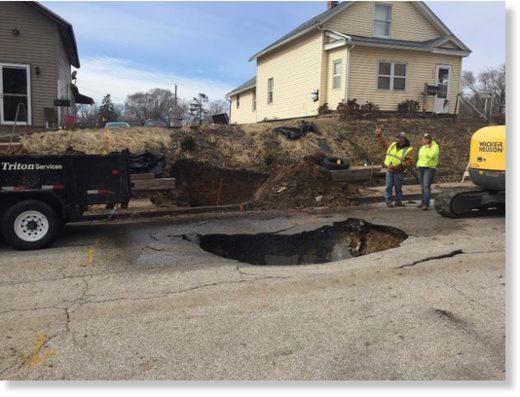 A portion of Brown Street in Davenport is closed after a sinkhole opened up on March 2.
It happened near Herington Park. Brown Street is closed now, and will remain closed between 11th Street and 12th Street.
Davenport Public Works is not sure what caused the collapse, but they it could take between one to two weeks to repair.