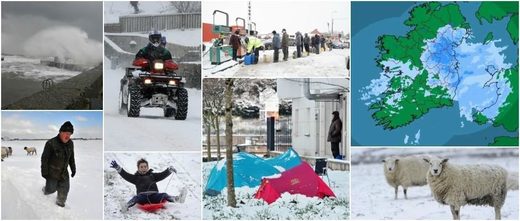 Ireland has battened down the hatches as Storm Emma blows in - as parts of Ireland could see ONE METRE of snow.
Met Eireann has
issued two Irish red weather warnings as members of the public are told to remain indoors from 4pm
.
And Met Eireann's Evelyn Cusack said we could see a METRE of snow as wind speeds of 110kph are predicted.
She said: "Today has been an ice day because nowhere in Ireland saw the temperature rise above zero."
She told RTE News: "Due to easterly gales, with orographic lift, there could be exceptionally high amounts of snow for eastern parts of Wicklow and indeed southern parts of Dublin.
"South Dublin is normally in a rain shadow but in this case with a north-easterly wind, it's the opposite effect.
"In fact we could get up to a metre of snow and this will have a huge knock-on effect over the next few days.
"We in Met Eireann are seriously worried about flooding, over eastern parts, in particular the greater Dublin area."
Dublin Bus, Irish Rail and Luas
have all cancelled all services for tomorrow
.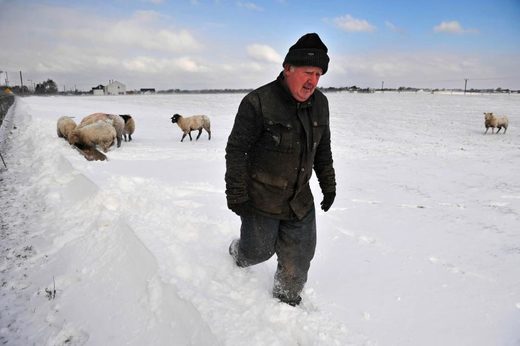 Ryanair and Aer Lingus
have axed almost all Irish flights scheduled for Friday
.
Taoiseach Leo Varadkar has warned "the risk to life and limb should not be underestimated".
All of Munster and Leinster will remain on red alert up to 12 noon tomorrow - but a red weather warning for Connacht, Cavan, Monaghan and Donegal will be lifted at the earlier time of 6am on Friday.
Weather chiefs updated the warnings just before 2pm today
after putting the entire country on red alert late last night
.
The snow-ice warning for Leinster and Munster takes in 18 counties - Carlow, Dublin, Kildare, Kilkenny, Laois, Longford, Louth, Meath, Offaly, Westmeath, Wexford, Wicklow, Clare, Cork, Kerry, Limerick, Tipperary and Waterford.
And
Met Eireann
say southern and eastern coastal counties will be worst affected.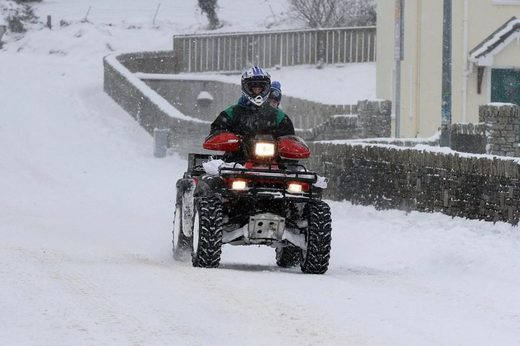 The Government say Storm Emma is
going to be "as bad as anticipated" as people are urged to stay at home until 3pm tomorrow
.
Meanwhile, Galway, Mayo, Sligo, Roscommon, Leitrim, Cavan, Monaghan and Donegal are also on red alert from this afternoon.
But the warning will be lifted slightly earlier at 6am tomorrow.
Power outages
have been reported across the country this evening
.