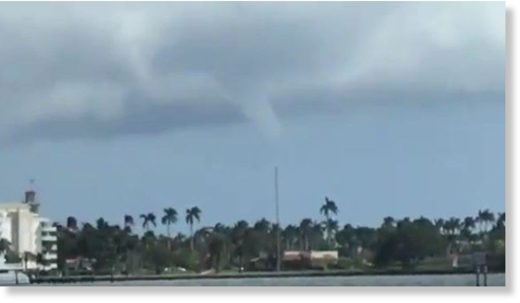 A waterspout off Palm Beach this afternoon was caught on camera just as the National Weather Service sent out an alert about gusty showers offshore.
Greg Travers said he was on the west side of the Intracoastal waterway in West Palm Beach when he spotted the waterspout near The Breakers Hotel on the island.
At 2:07 p.m. Doppler radar indicated showers offshore that were capable of producing winds to 34 mph, according to the NWS in Miami.
Meteorologists said mariners should expect locally higher wave with the possibility of more waterspouts forming.