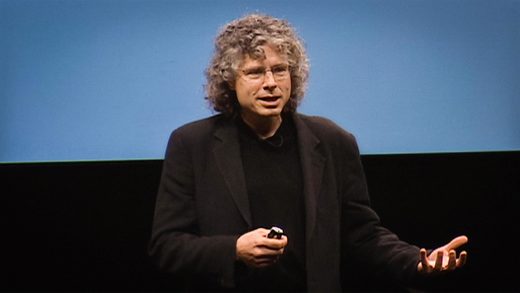 A conversation with the renowned psychologist on reason, identity politics, and humanism. Plus, what does he think Trump should read?
Adam Rubenstein:
If "reason" is to be "the currency of our discourse," what's the future of identity politics? Is identity politics based in reason? Your new book touches on the issue, but cursorily. Could you provide more of an explanation of identity politics, where it comes from, where it's going, and how we should think about it?
Steven Pinker:
Identity politics is the syndrome in which people's beliefs and interests are
assumed to be determined
by their membership in groups, particularly their sex, race, sexual orientation, and disability status.
Its signature is the tic of preceding a statement with "As a," as if that bore on the cogency of what was to follow.
Identity politics originated with the fact that members of certain groups really were disadvantaged by their group membership, which forged them into a coalition with common interests: Jews really did have a reason to form the Anti-Defamation League.
But when it spreads beyond the target of combatting discrimination and oppression, it is an enemy of reason and Enlightenment values, including, ironically, the pursuit of justice for oppressed groups.
For one thing, reason depends on there being an objective reality and universal standards of logic. As Chekhov said, there is no national multiplication table, and there is no racial or LGBT one either.
This isn't just a matter of keeping our science and politics in touch with reality; it gives force to the very movements for moral improvement that originally inspired identity politics. The slave trade and the Holocaust are not group-bonding myths; they objectively happened, and their evil is something that all people, regardless of their race, gender, or sexual orientation, must acknowledge and work to prevent in the future.
Even the aspect of identity politics with a grain of justification - that a man cannot truly experience what it is like to be a woman, or a white person an African American - can subvert the cause of equality and harmony if it is taken too far, because it undermines one of the greatest epiphanies of the Enlightenment: that
people are equipped with a capacity for sympathetic imagination, which allows them to appreciate the suffering of sentient beings unlike them.
In this regard nothing could be more asinine than outrage against "cultural appropriation" - as if it's a bad thing, rather than a good thing, for a white writer to try to convey the experiences of a black person, or vice versa.
To be sure, empathy is not enough.
But another Enlightenment principle is that people can appreciate principles of universal rights that can bridge even the gaps that empathy cannot span.
Any hopes for human improvement are better served by encouraging a recognition of universal human interests than by pitting group against group in zero-sum competition.
AR:
There is, as you recognize a "liberal tilt" in academia. And you write about it: "Non-leftist speakers are frequently disinvited after protests or drowned out by jeering mobs," and "anyone who disagrees with the assumption that racism is the cause of all problems is called a racist." How high are the stakes in universities? Should we worry?
SP:
Yes, for three reasons. One is that
scholars can't hope to understand the world (particularly the social world) if some hypotheses are given a free pass and others are unmentionable.
As John Stuart Mill noted, "He who knows only his own side of the case, knows little of that." In
The Blank Slate
I argued that
leftist politics had distorted the study of human nature, including sex, violence, gender, childrearing, personality, and intelligence.
The second is that people who suddenly discover forbidden facts outside the crucible of reasoned debate (which is what universities should be) can take them to dangerous conclusions, such as that differences between the sexes imply that we should discriminate against women (this kind of fallacy has fueled the alt-right movement). The third problem is that illiberal antics of the hard left are discrediting the rest of academia, including the large swaths of moderates and open-minded scholars who keep their politics out of their research. (Despite the highly publicized follies of academia, it's still a more disinterested forum than alternatives like the Twittersphere, Congress, or ideologically branded think tanks.) In particular, many right-wingers tell each other that the near-consensus among scientists on human-caused climate change is a conspiracy among politically correct academics who are committed to a government takeover of the economy. This is sheer nonsense, but it can gain traction when the noisiest voices in the academy are the repressive fanatics.
Renowned professor of psychology at Harvard and a prolific writer, Steven Pinker is the author of several prize-winning books, including
The Language Instinct, How the Mind Works, The Blank Slate,
and
The Better Angels of Our Nature.
This week Pinker releases a new book,
Enlightenment Now: The Case for Reason, Science, Humanism, and Progress
.