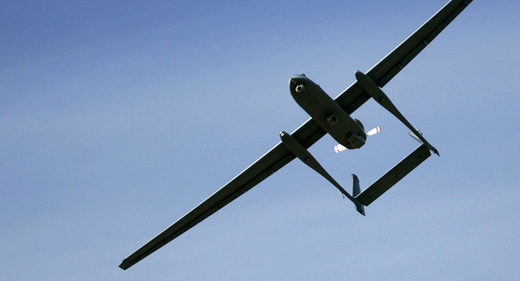 Just a few days after the downing of an Israeli fighter jet on Syrian territory, Tel Aviv has reportedly made another attempt to enter Syrian airspace using reconnaissance planes.
Israeli spy planes have been tackled by the Syrian air defense forces in the country's southwestern province of Quneitra, prompting these aircraft to retreat, according to the state-run
Syrian Arab News Agency
(SANA).
SANA reported that "Syrian air defenses have repelled Israeli surveillance planes over Quneitra, forcing them to leave Syrian airspace."
The incident came after the Syrian anti-aircraft systems
shot down
an Israeli F-16 fighter jet over Syrian soil on February 10.
The Israeli military said that its helicopter intercepted an Iranian drone allegedly launched from Syria and that the Israeli Air Force struck Iranian targets in Syria.
The Israeli moves prompted fire from the Syrian air defenses, resulting in an Israeli F-16 fighter jet being hit.
The Israel Defense Forces then reported about the second wave of the attack, in which they allegedly struck about 12 targets in Syria, including Syrian air defense batteries and Iranian military facilities.
The interception came just a day after
Damascus warned
the US and its Western allies against conducting airstrikes on Syria, saying it "will down any jet that launches an assault" on the country.