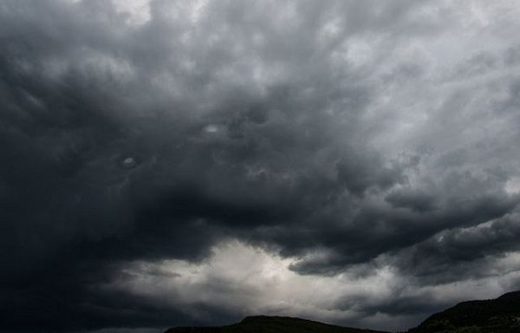 This winter has officially been one of the rainiest and least sunny on record, according to a forecaster at Météo France.
The period from December 2017 to January 2018 has seen between 30% and 50% less sun than the usual seasonal average, and a significant part of the country has been affected by much higher-than-usual rainfall,
according to Olivier Proust, a national forecaster, speaking to
news website France Info
.
This will come as no surprise to many, with several regions - including Ile-de-France - continuing to be at risk of floods and broken riverbanks.
The Seine river is said to have reached a peak of 5.95 metres in Paris today (Sunday January 28), and
in the town of Villeneuve-Saint-Georges, Val-de-Marne, just two days ago
, over 390 people had been evacuated from their homes, and over 14,000 households were left without electricity power due to catastrophic flood levels.
"We are breaking records," explained Proust. "If we look at the Seine basin, the average amount of rainfall in the river and its tributaries, we can see that it has been two or three times' higher than normal since December 1 2017.
"We have recorded 232 mm of rain, when the average for the season is 144 mm. That is a record since 1959."
When focusing solely on Paris, the figures stack up further: the rainfall seen in December and January has broken records not seen since 1935-36.
Other parts of the country have been record-breaking too: January 2018 has seen 385 mm rainfall in the wettest region, Bourg-Saint-Maurice (Savoie), compared to the previous record of 300 mm in the same area in January 1955.
In Rodez (Aveyron), the second-wettest area, 192 mm have fallen, breaking the previous record of 162 mm seen in January 2004.
This has largely been due to an unusual meteorological phenomenon, Proust explained, which has seen an absence of high pressure, allowing weather disturbances from across the Atlantic free rein to rush across into Europe.
"These ocean currents are especially violent," said Proust. "This explains why France has been affected by several storms over the past few weeks too."
The phenomenon is expected to continue for at least another week, and into February, Proust has predicted.
The forecast in general is for drizzle, and widespread cloud, with further rainfall expected nationwide around January 31 and into February, with temperatures also expected to drop due to "a north-northwestern" weather system and the continued absence of high pressure.