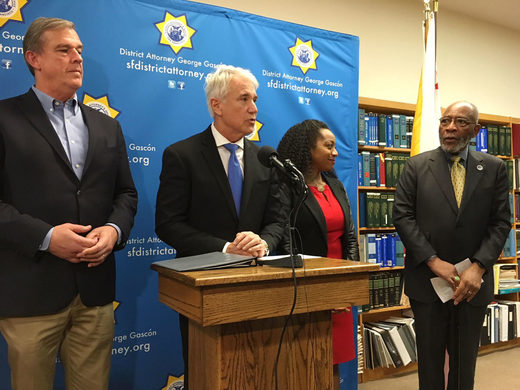 The San Francisco district attorney's office has begun a process to expunge weed-related convictions from thousands of criminal records.
At a media conference Wednesday, San Francisco District Attorney George Gascon estimated that his office
will immediately dismiss 3,038
marijuana-related misdemeanors and begin
reviewing another 4,940 marijuana-related felonies to be reclassified as misdemeanors
.
"Today I'm announcing that the San Francisco District Attorney's Office proactively will be dismissing misdemeanor cases, sealing the records of those who were convicted for marijuana offenses," Gascon said.

He said because of the time and money it takes to petition the courts, there have only been around 20 people in San Francisco and 4,885 in the state who have started the process to have their cannabis convictions reversed.
Laura Thomas, the executive director of the Drug Policy Alliance, said there are more than 1 million Californians who could benefit from having their records expunged.
The district attorney said his office was motivated to make proactive changes after
more than 75 percent

of San Franciscans voted to pass
Proposition 64
. The voter initiative not only legalized the recreational use of marijuana for adults 21 and older, but also allowed anyone with a past marijuana conviction to petition state courts to recall or dismiss their case.
"The voters are giving us, as elected officials and as public officials, a clear direction," Gascon said. "
They're tired of the war on drugs, they do not believe that was the right path to follow, and now it's up to us to ensure that we not only implement the letter of the law, but also

the spirit of the law
."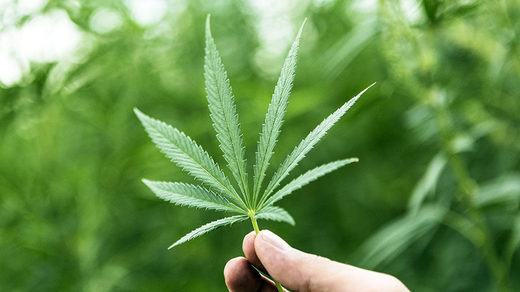 Gascon said individuals who are eligible will not have to hire a lawyer or file any petitions as their cases "will be attended to without any action on their own."
"The process will take no hearings, people will not have to hire attorneys, they will never have to come to our courts," Gascon said. "Everything will be done proactively here, by the DA's office."
Jeff Sheehy, a member of the San Francisco Board of Supervisors, applauded the district attorney's office for removing a "significant barrier" that people had to go through to get their convictions expunged themselves. "By proactively doing this, I think you've taken a huge burden off of
people who, frankly, were unjustly convicted and unjustly arrested
," Sheehy said.
In order to "provide a clean slate for many Californians," Gascon said the district attorney's office will not only expunge conviction records, but will also expunge arrest records for those who are eligible.
The district attorney said he thinks it might take them about a year to get the work done, explaining that it will take his office some time to process the felony convictions through the courts.
Under Proposition 64, certain individuals with "serious offenses," such as
murder or rape charges, would be disqualified
from having their convictions expunged or reduced.
The district attorney said his office was proactively expunging the convictions as a way to "right so many of wrongs that have been caused by the war on drugs."
"We want to address the wrongs that were caused by the failures of the war on drugs for many years in this country, and begin to fix some of the harm that was done, not only to the entire nation but specifically to communities of color and many others," Gascon said.
The tax revenue obtained from marijuana sales in San Francisco will also be reinvested in communities most harmed by the war on drugs.
"The promise of Prop 64 was that we would use the legalization of adult use of marijuana in order to help repair some of the damages that have been done, primarily to communities of color in this state by the war on drugs," Thomas said.