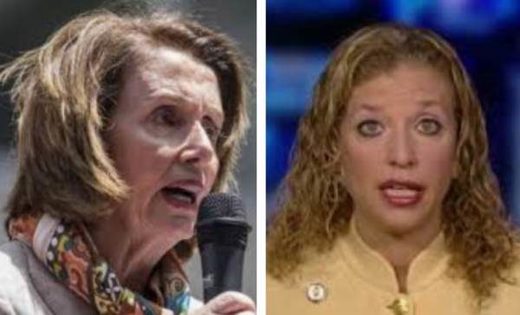 Home Depot was the latest US corporation to announce Trump tax cut bonuses to their employees on Thursday morning.
According to FOX Business Network 241 COMPANIES HAVE NOW ANNOUNCED BONUSES TO EMPLOYEES THANKS TO THE TRUMP TAX CUTS.
Over 2 million US employees will receive bonuses or raises this year thanks to the Trump tax cuts.
But Democrats don't like the bonuses going to working Americans.
Earlier this month House Minority Leader Nancy Pelosi (D-CA)
trashed the bonuses
.
She said $1,000 bonuses are just crumbs.
On Thursday, Nancy Pelosi and Debbie Wasserman Schultz were at a town hall discussing the Trump tax cuts.
Pelosi trashed the tax cut bonuses
again
- calling them "crumbs"
Pelosi and Wasserman Schultz are Democrat hacks because back in 2011 they were both gushing over $40 extra in each paycheck.
Wasserman Schultz tweeted on December 21, 2011, "House GOP refused to extend payroll tax cut yesterday. Senate passed bill 89-10. $40 per paycheck. Tweet what
#40dollars
means to you."
Nancy Pelosi tweeted on December 23, 2011, "Today's agreement is a victory for the American people-they spoke out clearly &
#40dollars
each paycheck will make a difference."
Imagine the mental gymnastics the Democrats have to do in order to believe $1,000 is "crumbs" yet $40 per paycheck 'makes a difference'.
The same Democrats who call $1,000 bonuses "crumbs" also claim it's a national crisis women aren't getting free birth control pills which cost $9 a month at Walmart.