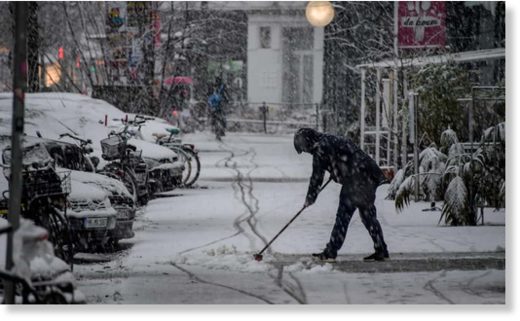 Severe storm batters Belgium, Germany, Netherlands and parts of UK, uprooting power lines and trees
Three people have been killed in the Netherlands and one person in Belgium, and all flights were briefly suspended at Schiphol airport in Amsterdam, as a severe storm battered north-west Europe.
The hub scrapped 260 flights amid gusts of nearly 90mph (140km/h). Schiphol later said some flights would resume as the storm moved inland, but there would be severe delays.
Dutch police said three people were killed by falling trees or debris in separate incidents
. In Rotterdam, shipping containers were toppled and roofs ripped off homes, local TV showed.
Water authorities in the low-lying country are monitoring the weather conditions and preparing to close locks and storm barriers because of high water levels.
In Belgium, a motorist died after a tree crushed her car, local media reported, and authorities closed Ghent port due to high winds.
Germany and the UK have also been hit by strong winds. In Britain,
70mph gusts were recorded
and thousands of homes in south-east England were without electricity.
Overhead power lines that supply trains were damaged and trees were brought crashing on to tracks, causing severe delays for thousands of commuters.
Driving conditions in parts of Scotland were described by the Met Office as extremely hazardous, and motorists were advised to stay off the roads because of blustery winds, heavy snow and icy conditions.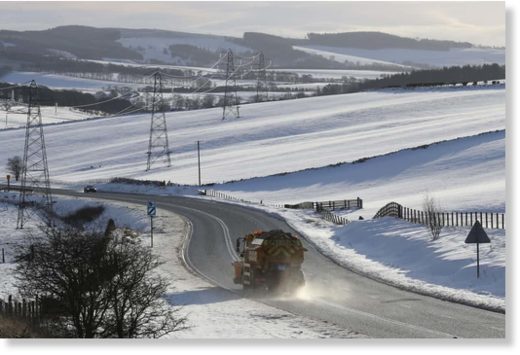 In Germany, the railway operator Deutsche Bahn said it had suspended all services in the western state of North Rhine-Westphalia, the country's most populous state, leaving hundreds of thousands of travellers and commuters stranded. "Since this affects many long-distance connections, there are effects on the entire rail services, also internationally," Deutsche Bahn said.
In many parts of Germany, schools remained shut as the country prepared for heavy winds, snow and rain. The authorities advised residents of western and northern Germany to stay at home on Thursday.
The DPA news agency reported that police had said there were crashes "every other minute" on highways between Wilhelmshaven and Westerstede in northern Germany.
Source: Agencies