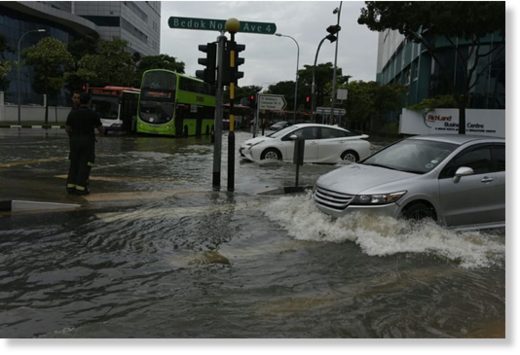 Heavy rain fell across Singapore early on Monday morning (Jan 8), causing flash floods in at least nine areas in the eastern part of the island which stranded cars and stopped traffic.
National water agency PUB attributed the floods to intense rainfall from the prevailing north-east monsoon.
The rain was exacerbated by a Sumatra squall - lines of thunderstorms characterised by a sudden onset of strong gusty surface winds and heavy rain lasting one to two hours - that developed over the Strait of Malacca and moved eastwards, affecting Singapore.
Within just four hours, 118.8mm of rain was recorded at the Kim Chuan Road rain gauge.
That amount is about half of Singapore's average monthly rainfall in January.