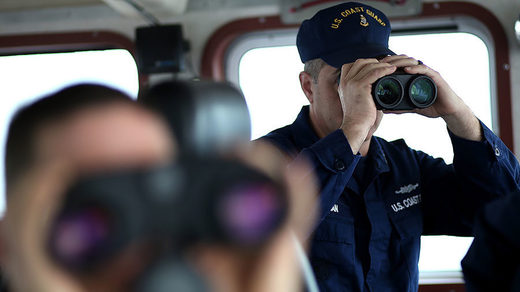 The US Coast Guard is reportedly searching for a plane that disappeared from radar during its flight from Oklahoma to Texas.
The plane departed from Wiley Post Airport near Oklahoma City earlier Wednesday and was anticipated to land in Georgetown, Texas, according to
KFOR
.
"We are getting ready to send out an aircraft to search the waters off Freeport, TX (due south of Houston right on the Gulf). Our report shows 150 nautical miles off Freeport," the Coast Guard reportedly said after receiving a report of a plane crash due to an unresponsive pilot in the Gulf of Mexico.
The plane, reportedly a Cirrus SR22, is a single-engine aircraft with four or five seats. The plane's tail number was N325JK, according to
KJRH
. It reportedly was last seen on radar about 219 miles northwest of Cancun, flying towards the Gulf of Mexico, according to a Federal Aviation Administration report.