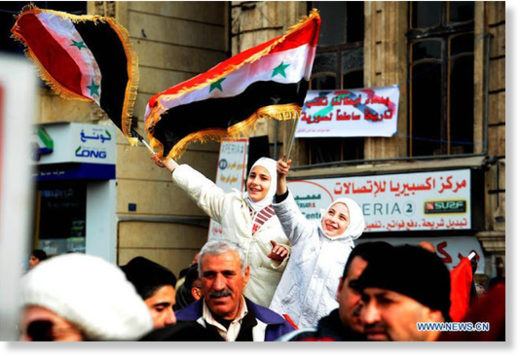 Thousands of people gathered in Saadallah al-Jabiri square in Aleppo on Thursday to join a military parade marking one-year since the Syrian government retook the city.
The military were greeted by many of the city's residents carrying pro-government banners and images of President Bashar al-Assad.
In an interview, one demonstrator was joyous. "Thank God, Aleppo won, we are relived. We are very happy with this victory."
Aleppo is Syria's largest city and industrial hub. It was one of the most bitter battles in the war so far, but since the expulsion and defeat of terrorist forces, life has virtually returned to normal.