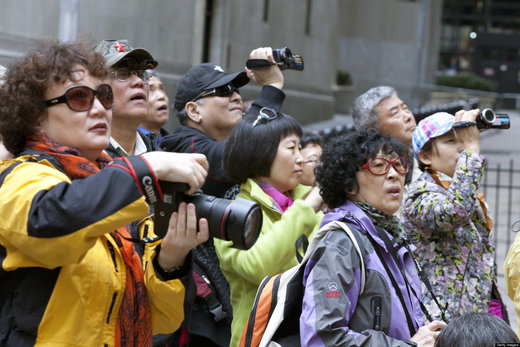 Russia and China are finalizing a new agreement on visa-free travel, Russia's Ambassador to China Andrei Denisov told Russian reporters on Wednesday. According to him, the parties may reduce to three the minimum number of tourists in a group travelling without visas.
"We are nearly done with the work on a new agreement on visa-free travel. It is a very convenient way to travel. Discussions are underway but chances are that the minimum number of tourists in a group will be reduced," he said.
"The minimum number of members of a tourist group is currently five. But if a family travels, it is usually three people. So if we come to an agreement, the number will be reduced to three, which will particularly facilitate family tourism," the Russian ambassador noted.
"Neither we nor the Chinese are ready to waive visas yet," Denisov said. "But visa restrictions could be eased further
, and we could also use the opportunities that we already have," he stressed.
According to the ambassador, in the January to October period, around 1.25 mln Chinese tourists visited Russia. "Nearly one million out of that number took the advantage of the so-called visa-free group travel," he said.
"In the same ten-month period, 1.5 million Russian tourists traveled to China, with nearly 320,000 using the agreement on visa-free travel. As you see, there were more than a million of individual tourists, which is encouraging because it shows our people's interest in China," the Russian ambassador concluded.
According to Ivan Vvedensky, the chairman of the Russian Federal Agency for Tourism (Rostourism) Commission for the support and development of inbound tourism, no less than 1.54 mln Chinese tourists are expected to visit Russia in 2017, which will surpass the 2016 figures by 20%.
Current agreement
According to the current agreement on visa-free travel, signed by Russia and China on February 29, 2000, groups consisting of at least five people led by a tourist organization's representative are eligible for travelling without visas, provided that their period of stay does not exceed 30 days.