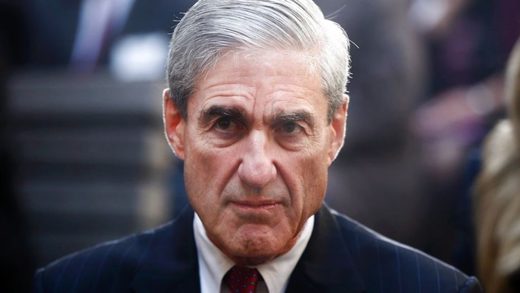 On Saturday, the news broke that
Kory Langhofer,
counsel to Donald Trump's transition team known as Trump for America, Inc. (TFA), had sent a
7-page letter
to House and Senate Committees stating that Special Counsel Robert Mueller's office had improperly received "tens of thousands of emails" from the General Services Administration (GSA), a Federal agency, that had been sent or received by members of Trump's transition team.
Both the GSA and Mueller's spokesmen denied that there had been anything improper about the turnover of the emails.
Peter Carr, a spokesman for Mueller, said that "When we have obtained emails in the course of our ongoing criminal investigation, we have secured either the account owner's consent or appropriate criminal process."
Lenny Loewentritt, a veteran lawyer for the GSA told Buzzfeed that transition team members were told by the GSA that materials "would not be held back in any law enforcement" actions and were also informed that there were a series of agreements between the GSA and the transition team that there would be "no expectation of privacy" because there could be monitoring and auditing of communication devices provided by the government.
Looking at how the sausage is made during the Presidential transition - the period from election day to inauguration day - is something that should have been criminally investigated long before now.
There is certainly a prima facie case that can be made that this is the period when the will of the elected President is replaced by the will of a cartel of lawyers representing multi-national corporations.
These tens of thousands of emails could help to unravel the following:
Why Trump railed against Hillary Clinton's close ties to Goldman Sachs during his campaign and yet ended up with an administration stuffed with Goldman Sachs veterans in key positions of power, including the U.S. Treasury Secretary Steve Mnuchin and immediate past president of Goldman Sachs, Gary Cohn, who is serving as Director of the National Economic Council and chief economic advisor to Trump;

How the law firm, Jones Day, which represents the largest Wall Street banks like Goldman Sachs, Citigroup, JPMorgan Chase, and Deutsche Bank ended up with a whopping 12 of its law partners moving into the Trump administration. The Jones Day law firm didn't actually like Trump. Its law partners were big supporters of Hillary Clinton. Bloomberg News reported on March 16 that "...Jones Day's lawyers contributed only $7,422" to Trump's campaign, as reported by the Center for Responsive Politics. "That compares with $267,899 given to Hillary Clinton's campaign," according to the article.

Why would Donald Trump campaign on an anti-Wall Street message and then appoint a Wall Street crony to head the Securities and Exchange Commission, the top cop on Wall Street? Who exactly was it on Trump's transition team that selected Jay Clayton, a law partner at Sullivan & Cromwell, to serve as Trump's SEC Chair. As Wall Street On Parade previously reported, Clayton had represented 8 of the 10 largest Wall Street banks in the past three years. Additionally, Sullivan & Cromwell had represented Goldman Sachs since the late 1800s and Clayton, himself, had served as Goldman's outside counsel. Clayton's wife, Gretchen, was at the time of his nomination for SEC Chair, a 17-year veteran of Goldman Sachs, rising to the title of Vice President.
Read the remainder of the article
here
.