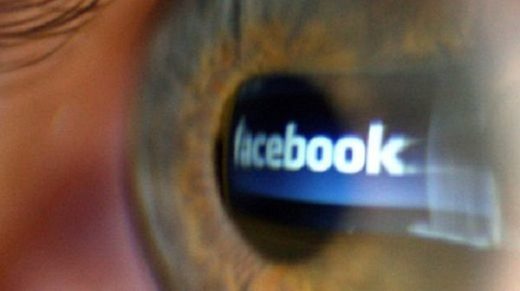 A former Facebook executive has criticised the social network for ripping society apart during a question and answer session.
Chamath Palihapitiya, who worked as Facebook's vice president for user growth,
was speaking at an event run by the Stanford Graduate School of Business
on 10 November in which he described feeling "tremendous guilt' in helping the company attract two billion users.
His comments echoed remarks by Sean Parker, one of the early pioneers of Facebook,
who spoke on 8 November
, saying
the social network provided "a dopamine hit and a social validation feedback loop, that exploited a vulnerability in human psychology."
However, coverage this week has seen thousands responding to Palihaptiya's words.
"We have created tools that are ripping apart the social fabric of how society works," he told the audience.
He advised people take a "hard break" from social media, describing its effect as "short-term, dopamine-driven feedback loops."
Palihapitiya referred to
a Facebook blog post
in October which said an estimated 10 million people in the US saw Facebook adverts from Russia before and after the US presidential election. The blog said most adverts focused on "divisive social and political messages" on issues like immigration and gun rights.
There was "no civil discourse, no cooperation, misinformation, mistruth and its not just an American problem, it's not just about Russian ads," explained Palihaptitya. "This is a global problem."
Russia has denied trying to influence the US election.
In another example, Palihapitiya referred
to a hoax circulating on WhatsApp in a village in India
. He told the audience the rumour warned parents of child kidnappings
which led to the lynching of several people.
'You are being programmed'
"We curate our lives around this perceived sense of perfection, because we get rewarded in these short term signals: Hearts, likes, thumbs up," Palihaptiya said.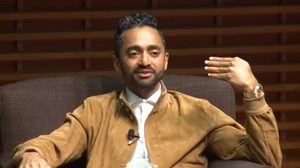 "We conflate that with value and we conflate it with truth, and instead what it really is is fake, brittle popularity that's short term and leaves you even more vacant and empty before you did it.
"You don't realise it but you are being programmed."
Palihapitiya said he could not offer a solution but deals with the problem himself by not using social media anymore, something which he says has caused tension with his family and friends.
Despite the critical analysis of social media, Palihaptiya says Facebook did overwhelmingly positive things.
Details of the hour-long talk began to be shared widely after the
Guardian
reported on the remarks which had been published by
tech website the Verge on Monday
.
The Guardian's article
has been shared on social media more than 8,000 times. On Tuesday the words 'former Facebook' were trending on Twitter, generating more than 12,000 tweets since Monday morning as social media users discussed Palihapitiya's comments.
Another twitter user posted:
"I totally agree with this. I deleted my Facebook account a while ago and I'm only on Twitter, I'm sure one day I'll delete this too.
People are forgetting how to communicate in real life
."
Some questioned whether it was fair to blame Facebook for society's problems. "It's global corporate greed and their control of governments that's ripping society apart. Facebook is merely an additional means of communication which they also control,"
commented another Twitter user
.
There was also discussion on Facebook.
One Facebook user posted
: "Is this irony? Reading about social media damage on social media"
Another said Paliphitiya's criticism of Facebook remained unclear
: " I don't see anything disturbing here. He hasn't said why. Is it privacy issues or what?"