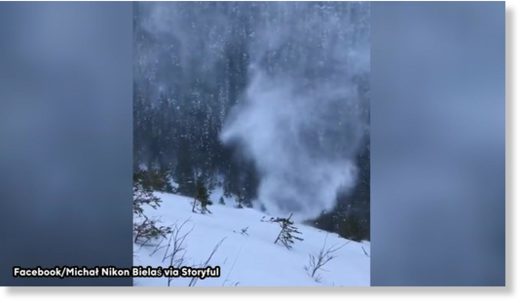 A Polish man walking in a national park captured video of a rare winter weather phenomenon -- a snownado.
Michal Bielas posted a
video to Facebook
showing the unusual sight that greeted him Monday during a walk in Tatra National Park.
The video depicts a whirlwind rolling through the snow, creating what is known as a snownado or snow devil.
Experts said the rare phenomenon, which has only been caught on camera a small number of times previously, resulted from a strong gale of wind hitting the mountains and creating a rotating column of air.