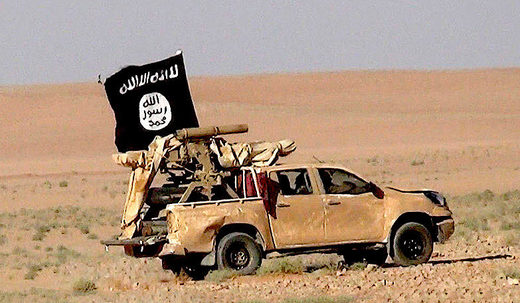 Decades of instability and weakened security forces make Afghanistan one of the most probable new IS destinations after the terrorist group's defeat in Syria and Iraq, Nikita Mendkovich, political analyst at the Russian International Affairs Council, told RT.
The Iraqi government announced Sunday that the country was "totally liberated" from terrorists and that the war against Islamic State (IS, formerly ISIS/ISIL) has ended.
Earlier this week,
Russia's General Staff said "all terrorist units of IS on Syrian soil have been destroyed, and the territory is liberated."
Surviving militants have been fleeing the two countries, with Afghanistan becoming the "most probable" new foothold for IS, Mendkovich said. "There has been long time instability in Afghanistan and a high level of terrorist activity in the context of the weakness of the governmental security agencies," he said. Mendkovich was referring to the decades of fruitless struggle against the Taliban by US-led intervention forces and Afghan authorities.
US troops have been in Afghanistan since 2001.
"Currently, the groups fighting under the Islamic State flag are active in many regions of Afghanistan, including the Nangarhar Province and in some northern areas, like Kunduz,"
Mendkovich said. Those terrorist units may coordinate and cooperate with the migrating militants, he warned.
IS terrorists have lost access to oil revenues which funded their operations in Iraq and Syria, but Afghanistan is capable of providing the group with other sources of income, including "drug trafficking, illegal extraction of semi and precious stones as well as racket [defrauding] of humanitarian projects in the region, financed by Western sponsors," the analyst pointed out.
Around 200 foreign fighters, some of whom arrived from Syria, have joined an IS-affiliated group in the Jowzjan province of Afghanistan in November, AFP reported Sunday. Witnesses told the agency that the newly-arrived militants, who were described to be French and Algerian, were training local fighters, including, how to lay bombs and the use of suicide vests.
"There's a risk of withdrawal of separate militant units to Libya and Egypt,
where there are regions with instability, especially, in Libya, where the civil war is, in fact, ongoing," Mendkovich said. "They can join the ranks of groups associating themselves with IS and fight on their side."
"I think it's also possible that some militant groups will try to find shelter on the territory of European nations,"
the analyst warned.
The terrorists will likely attempt to "create an Islamist underground and engage in drug trafficking, among other things,"
he said.
Germany, Austria and France
are the countries in the "risk group," Mendkovich believes. Several large European cities have whole districts within suburbs where, he said, one can easily 'vanish' and "live without papers," completely "out of control of the authorities."
Another country that can potentially attract jihadists fleeing Syria and Iraq, is, "curiously enough, Ukraine," also because of "the low level of stability,"
the analyst said. There are groups sympathizing with Chechen extremists fighting on the side of the Kiev government in the conflict in Eastern Ukraine, which the terrorists from Syria and Iraq can potentially join too, he said. "There are already examples of migration of groups of militants from Syria, including Russian citizens, who are escaping justice on Ukrainian territory."