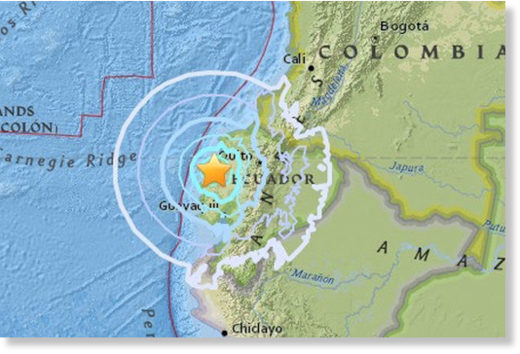 A 6.0 magnitude earthquake has struck near the coast of Ecuador.
It occurred 11 miles north east of the coastal city of Bahía de Caráquez at a depth of 15 miles in the South American country.
The quake hit at 6.19am local time, the United States Geological Survey (USGS) reports.
Former Ecuadorian President Rafael Correa tweeted: "Strong tremor in San Vicente and Bahia. I hope everything is fine.
"Here in Esmeraldas it was also felt strongly. It reminds me of harder times in my presidency."
It is not clear if the quake has caused any injuries or damage.
Last month, another quake measuring 5.1 on the Richter scale struck near the Ecuadorian town of Palora.