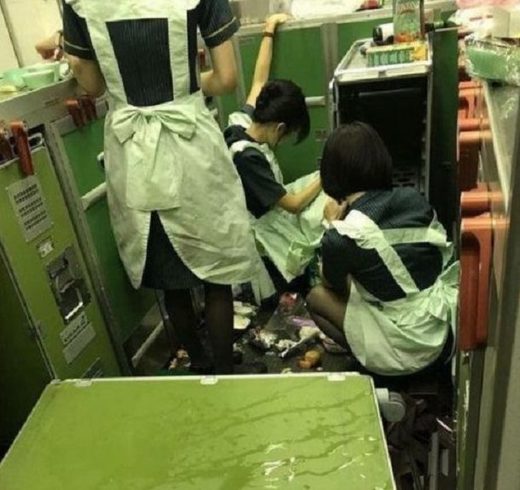 Severe turbulence injured 11 passengers and wrecked inside a plane's cabin during a 13 hour flight this week.
Pictures of the aftermath of the Eva Air flight from Taiwan to Chicago show bags, belongings and food scattered across the floor and in the galley.
When the Boeing 777 plane landed in Chicago, eight flight attendants and three passengers were taken directly to hospital with injuries including sprained ankles and bruises.
The pictures also show flight crew struggling to stand as the turbulence rocked the plane.
The Mirror
reported turbulence started an hour and twenty minutes into the flight.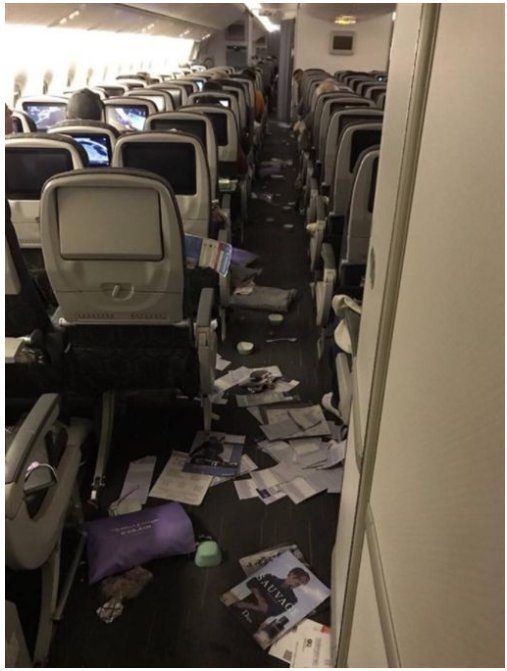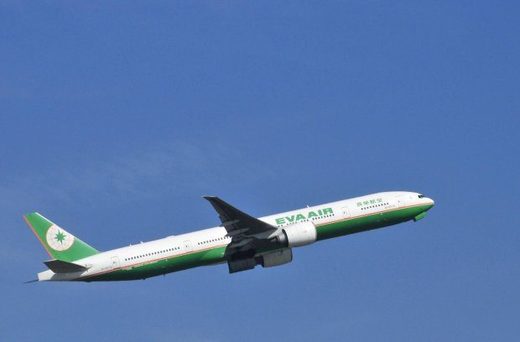 As the Boeing flew over Japan, the seat belt sign was switched back on when severe turbulence caused chaos and panic among the 178 passengers which included four babies and 21 crew.
A spokesperson for the Taiwanese airline said there were qualified doctors on board, who helped treat the injured people.