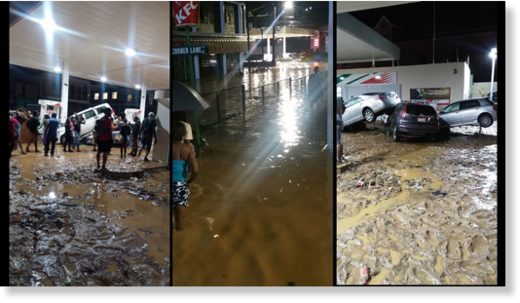 Scores of Montego Bay residents are on edge following massive flooding that left them marooned in the second city on Wednesday.
Residents in the tourist city told Loop News that the development reached a stage where people had to seek refuge on top of buildings as angry flood waters took over the city.
"
It is the worst I have ever seen flooding in the city and I have been living in the area for many years," said Sandra Samuels.
Another man said he along with his family members had to abandon their vehicle as floodwaters took over a street that the group was travelling on.
"We were travelling along Union Street when water came from nowhere and just started to wash away the vehicle.
I had to secure my family members and take refuge at the top of a nearby building," the man who identified himself only as Charles told Loop News.
Several popular hotels were also affected by the flooding, which has some residents calling on authorities to address the city's drainage system widely seen as inadequate.
Residents fear a repeat of the flooding could result in massive loss of lives.
"Right now the situation is escalating and we fear that if authorities don't move quickly to address the road network and clean more drains, the next flooding could end up with people losing their lives," one man said.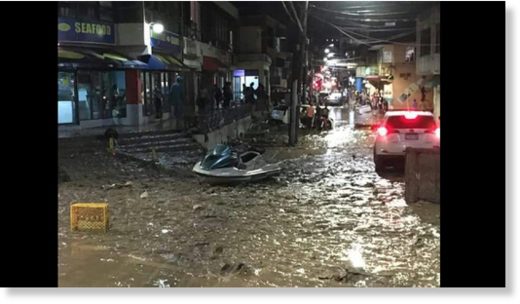 The National Works Agency said the flooding in Montego Bay resulted in serious congestion entering and leaving the city.
Prime Minister Andrew Holness, speaking at the Caribbean Love Now JAMATHON benefit concert - for regional islands destroyed by the passage of hurricanes in recent months - on Wednesday night, asked audience members to also spare a thought for residents of Montego Bay which he said had been impacted by an "unusual weather event".