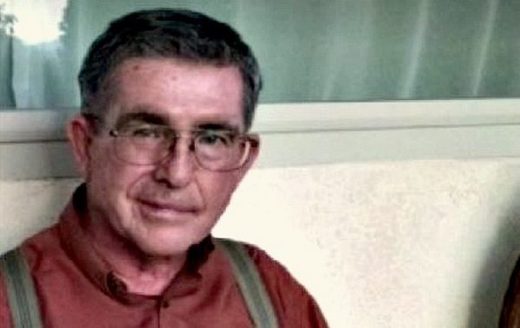 After a week of extensive searches on the ground and in the air, efforts to find a 74-year-old Arizona man were scaled back on Monday.
Summit County Sheriff Justin Martinez said that while the search for Melvin Heaps would continue in the Crystal Lake area, it will be "with limited resources."
"The Summit County Sheriff's Office and Search and Rescue [teams] have worked diligently, and have exhausted many resources in hopes of finding Melvin," the sheriff stated.
In addition to the county's deputies and search and rescue team, personnel from the U.S. Forest Service, Utah Highway Patrol, the Utah Search Dogs and Great Basin K9 organizations, Air Force and Civil Air Patrol planes and 1scores of volunteers have attempted to find Heaps since he went missing on July 31.
A frequent hiker in the Uintas, Heaps was believed to be trekking along the Crystal Lake Trailhead. Search teams and aircraft ended Saturday night without finding a trace of Heaps.
Summit County personnel were on the trail system again Sunday, but with nightfall Martinez announced further efforts would have to be scaled back.
When last seen, Heaps wore a red, long-sleeved shirt and blue jeans with suspenders. He usually wears a straw hat when hiking, the Summit County Sheriff's Office says.
Heaps is hearing impaired, which his family has said might mean he could have a difficult time hearing helicopters overhead or searchers shouting.
Martinez asked that anyone with active trail cameras in the area check them for possible sightings of Heaps.
Anyone with information is asked to call the sheriff's office at 435-615-3600.