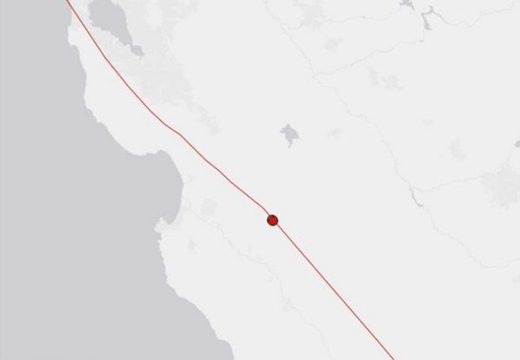 Three small earthquakes struck Monterey County on Thursday evening, officials said.
The first quake hit near Soledad, Calif., at 5:17 p.m. with a magnitude of 2.9 and a depth of 5 kilometers. About two hours later, a second quake, with a 3.2 magnitude and a depth of 5 kilometers, shook Soledad once more. At 8:09 p.m., a 3.8 quake of the same depth followed.
No injuries or damages were reported.
Monterey County has been rocked by quakes since Monday, when a 4.6 magnitude earthquake landed 13 miles northeast of Gonzalez. It was felt more than 90 miles away in San Francisco.
The 4.6 shaker was followed by nine small aftershocks, officials said.
On Tuesday, the shaking continued with six small quakes of magnitude 2.5 or higher landing a few miles of each other. The quakes occurred along the San Andreas Fault.