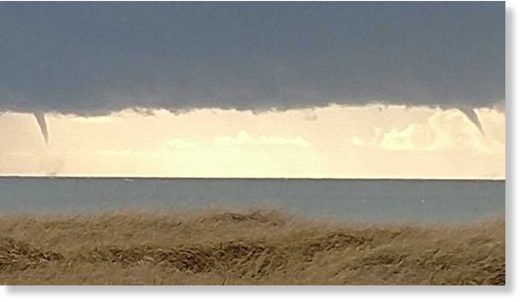 It was a rather interesting day at the beach Thursday when not one, but two waterspouts dropped out of the skies off Ocean Shores.
Debbie Starkey Ferguson snapped two photos from her hotel room around 3 p.m. Thursday.
"Looked out our window and saw the one on the left. Soon after the one on the right started forming," she said. "A bit later, a third one started forming but didn't amount to much."
Carmen Lane was close by and she managed to get some video of the events:
The storms were part of a line of thunderstorms that came ashore around that time. There were no reports of any damage or injuries.