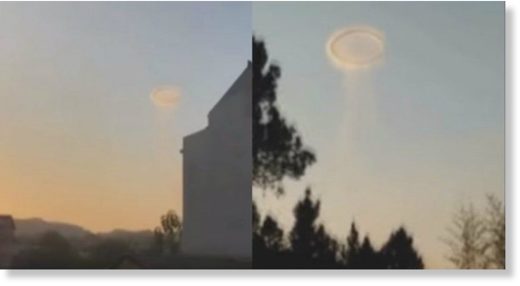 Villagers in
China
were left baffled by a strangely shaped cloud that appeared in the sky last week.
Incredible footage captured on mobile phone shows the orange-hued cloud floating in a clear sky. The clip was posted on Weibo, a Chinese social media site. Rumours of UFO sightings have been circulated since the cloud was seen on November 2.
According to a report on
iFeng.com
, the unusual sighting appeared above a village at Shaoyang town, Shangrao of Jiangxi Province.
The oval-shaped cloud left villagers questioned of its reminiscent of a UFO. The cloud, appeared in orange-hue, can be seen clearly up in the sky.
The phenomenon continued for about 10 minutes and it disappeared.
Similar sightings have been reported previously where a black smoke ring was seen in the sky above Jinshitan beach in Dalian, China's Liaoning Province on August 12.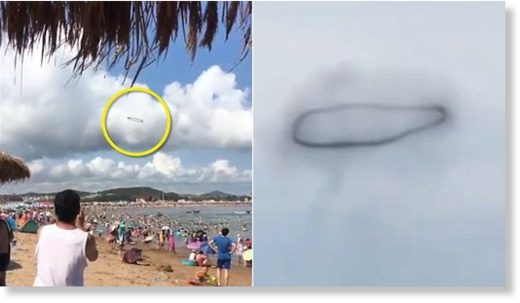 It has then been confirmed that the ring-like cloud was shot out from a canon for performance purpose.
A black 'smoke ring' was also spotted above the M62 near Birkenshaw in Yorkshire in July but later it's been said to be a byproduct of cannon fire of a battle reenactment at the nearby Yorkshire Wartime Event.