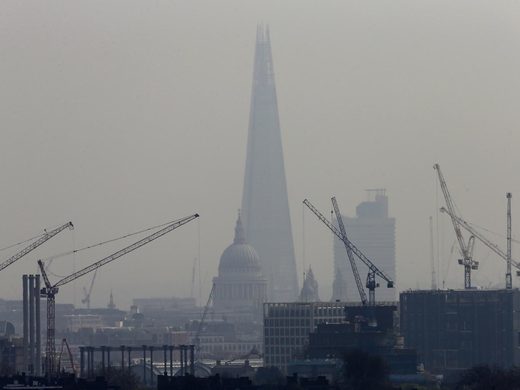 People with type A, B, or AB blood have a greater chance of suffering a
heart attack or chest pain during episodes of high air pollution compared to those with type O, scientists have found.
Researchers warned that people in those groups should consider staying indoors to minimise their risk if they had underlying heart conditions, such as coronary artery disease.
Scientists have known for some time that pollution raises the chance of a heart attack but it is the first time that the risk has also been linked to blood type.
A study of 14 years of patient data
from the I
ntermountain Medical Center Heart Institute
in Utah, US, found that the risk of a heart attack or chest pain doubled for people of type A, B, or AB blood when pollution hits high levels.
In contrast the risk rose only rose by 40 per cent for those with type O.
"The association between heart attacks and pollution in patients with non-O blood isn't something to panic over, but it is something to be aware of," said Dr Benjamin Horne, a clinical epidemiologist and lead investigator of the study from the Intermountain Medical Center Heart Institute in Salt Lake City.
"In the information we provide to our patients about pollution, we try to stress that they can do something about it to reduce their risks: Stay indoors out of pollution. Exercise indoors."
Air pollution in Britain is thought to contribute to around ut 40,000 early deaths a year, according to the
Royal Colleges of Physicians and of Paediatrics and Child Health
.
Recent research by the World Health Organisation found that 44 major UK towns and cities now
breach WHO guidelines on air quality
with particulate levels so high they cause six million sick days each year.
Safe levels of air pollution are generally considered to be under 20 micrograms per cubic meter, but during levels of high pollution, the PM2.5 count - the measure of small particulates in the air - raise to around 60 micrograms per cubic meter.
In London it has been known to rise to 197.
The study found that for every additional 10 micrograms over 20, the risk to people with type
A, B, or AB blood increased by 25 per cent, but only by 10 per cent for people with type O.
Around 55 per cent of people are A, B, or AB and they are thought to be at greater risk of heart problems because their blood contains greater quantities of a clotting agent.
The study was presented on Tuesday at the American Heart Association Scientific Sessions in Anaheim, California.
Comment:
Interestingly, in
a recent study
on air pollution it was found: "The level of distress among black men, for instance, in areas of high pollution, is 34 percent greater than that of white men, and 55 percent greater than that of Latino men."