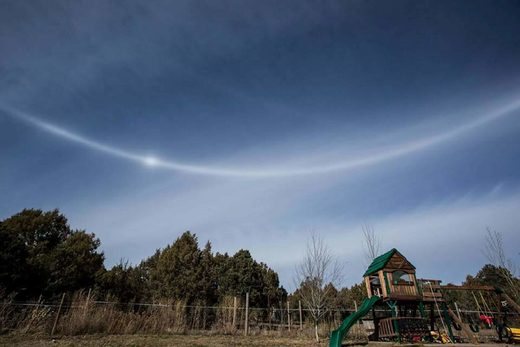 A mysterious ring in the sky around Durango on Sunday afternoon had some people wondering if life from another planet had finally arrived to Earth or if the sight was long-awaited evidence of Russian meddling.
And given how unpredictable 2017 has been so far, it wouldn't have been that out of the ordinary.
"It's the Aliens!!" wrote Darrin Strickland on one of Durango's local Facebook pages.
"Russia!!!" Daniel Galloway added.
But alas, Sunday's spectacle was a rather recurrent optical phenomenon known as a sun halo.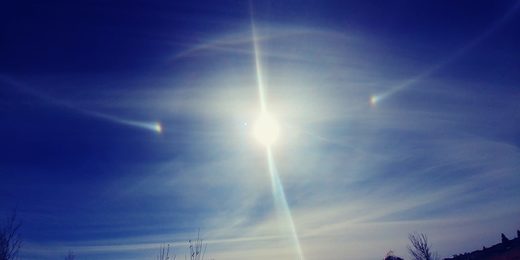 "It's really common, but a lot of times they aren't bright enough to see," said Andrew Lyons, a meteorologist for the National Weather Service in Grand Junction who reviewed photos of the halo sent by The
Durango
Herald
.
"We have the same cloud coverage over us, but we can't see anything. You guys are just hitting it at the right time and angle."
Sun halos occur when there's high cloud coverage - usually cirrus clouds that drift more than 20,000 feet above the ground. Those clouds contain millions of a special type of ice crystal shaped like a hexagon.
When the sun hits these crystals at a 22-degree angle, a translucent ring around the sun appears, Lyons said.
"It's basically is the same process that forms rainbows through water, except in this instance, it's ice crystals," Lyon said.
Folklore used to say the halos were a harbinger of storms on the way. However, science has debunked this theory.
And indeed, Durango this week should have relatively clear skies with daytime temperatures in the low 60s.