About lookin2eskys
Forum Member session follower and Sott reader since 1994. correction more along the line of 1997-1998
I am very new at making news contributions to Sott (tenderfoot). And if i make errors, necessary corrections appreciated.
I am originally form the Sf bay-area in Calif., and now reside part time in NV. and most of the time in France. Very near the border of Spain.
Please excuse the lack of knowledge of Geo politics's, but learning.
Credit the sessions for making necessary changes to the little i's and the coming changes and being aware of both.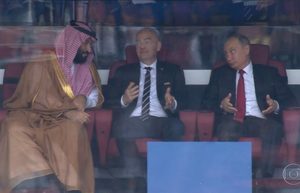 "That's life!"
A nation that is afraid to let its people judge the truth and falsehood in an open market is a nation that is afraid of its people.
- John F. Kennedy
Recent Comments
Dunno, which will be more shocking to discover for the human race: A. Aliens exist and are already here or B. Earth is a human-meat &...
---
Shut down all military exercises. Close all foreign military bases. Bring all US troops home. Do it this year and save $500 billion.
---
"A game with no winners at all." Is this not what they want: Equality? Winners just exemplify the inequality thats rampant in society. /sar/ This...
---
If that thing was real, what could we find exploring the oceans' secure deeps? Large alien bases?
---
This headline begins "Look who's name..." but should be "Look whose name...". This is textbook English grammar, SOTT.