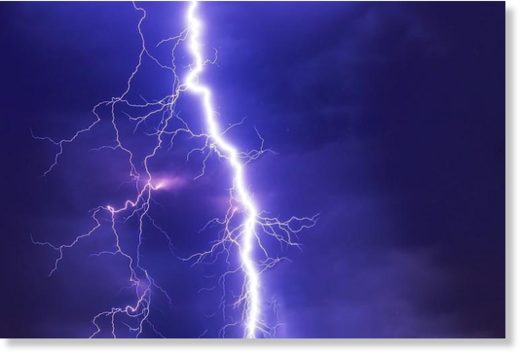 Two ITI students, who were on the terrace of their house in Anakaputhur, died on Monday night after being struck by lightning.
The two were using mobile phones -one was attending to a call and the other victim was listening to some songs.
Police identified the victims as Lokesh, 19, and his friend Kishore, 17, both students of a private institute. Kishore had come to Lokesh's house for group study . Since it was raining, they both decided to climb to the terrace and sat on a brick holding a huge black umbrella.
While Lokesh was speaking over mobile phone, Kishore was listening to songs with earphones connected to the mobile. At 8.28pm, Lokesh's mother, seeing the lightning flashes, called out for the duo to come down.
"When the lightning struck, the power supply went off and the street lights broke causing panic among residents," said an investigating officer.
Since she did not hear from both, she sent her husband Ravi to look for them.
He found the duo lying unconscious. "Their mobile phones and umbrella were found half burned and both were lying in a corner. Both of them sustained burns on the back and thigh," the officer said.
Lokesh's parents rushed the duo to the hospital where doctors declared them dead on arrival
. Their bodies were handed over to the parents after post mortem. A case of accidental death has been registered with the Shankar Nagar police station.
According to experts, people who are outside are at a higher risk of being struck by lightning if they are on high ground, or in an open space, or near large metallic structures or trees. Mobile phones are low power devices and do not have any characteristics which would attract lightning.