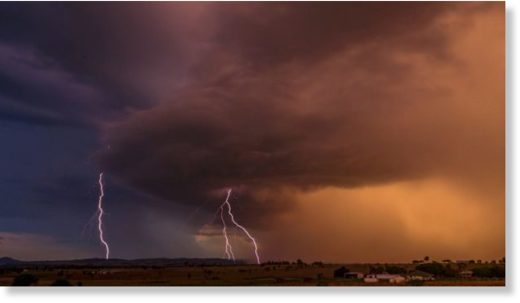 Over 176,000 lightning strikes were witnessed in Australia's Queensland state due to severe storms, the media reported on Monday.
According to the state bureau of Meteorology, the lightning bolts ripped across the night skies on Sunday with more expected on Monday, reports the BBC.
The turbulent weather had photographers and storm chasers glued to the skies, with many capturing stunning shots of the lightning strikes.
"The sky was electric for hours, certainly more than usual storms," a Brisbane-based photographer told the BBC.
"It would erupt in bursts, lighting up the entire sky, then calming momentarily before continuing the electric display."
Local energy provider Energexx said more than 4,000 homes were left without power as a result of the storms.
The bureau has also has warned of more "severe thunderstorms", "damaging winds and large hailstones".
Source: IANS