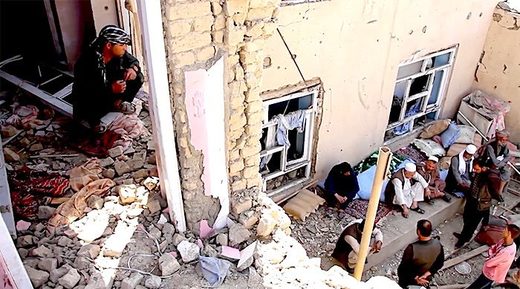 Ghulam Rabani witnessed a US airstrike destroy his house in residential Kabul, injuring six of his family members, including four children. NATO expressed regret over the Wednesday bombing, but the family told RT's Ruptly video agency it's not enough.
Rabani showed Ruptly the destruction at his house, with missile fragments lying on the ground.
He said he saw American helicopters bomb the house Wednesday afternoon, shortly after an attack on Kabul airport,
which the Taliban and the Islamic State terrorist group's local affiliate later claimed responsibility for.
Rabani, who lives around three kilometers (or 1.8 miles) away from the airport, said there were no Taliban or Daesh, another name for Islamic State (IS, formerly ISIS/ISIL) in his house.
"I am a taxi driver," Rabani, 49, told Ruptly.
"They fired a 60-kilogram rocket at my children. They wanted my life, why? I am not a terrorist."
NATO's Resolute Support mission in Afghanistan expressed regret for the "harm to noncombatants" caused by the US airstrike and blamed a defective missile,
according to AFP.
Americans are killing our women and children every day in Afghanistan, and then just saying 'sorry it was a mistake'.
We want [Afghan] President Ghani to stop the killing of Afghans,"
Rabani's relative Mohammad Rahim, who also witnessed the bombing, told Rutply.
One person was killed and 11 wounded - including the six people at Rabani's house
- in the operations that followed the attack on Kabul airport Wednesday, which the insurgents later said was aimed at US Defense Secretary James Mattis who had landed at the airport less than two hours prior.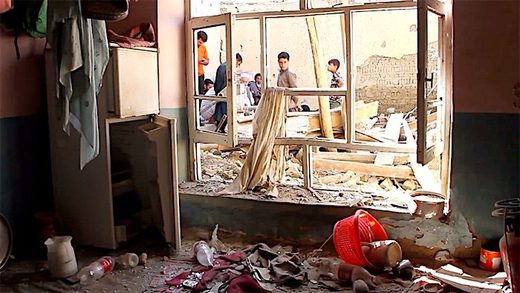 The Islamic State's local Khorasan province affiliate also claimed responsibility for the airport attack, Reuters reported, citing the jihadist's Amaq news agency. It's not yet clear whether the two groups worked together.
It is Matiss' first visit to Afghanistan since President Donald Trump authorized sending 3,000 more American troops and vowing a "fast and powerful" retribution against terrorist organizations.
"Airstrikes carried out by international and Afghan air forces caused 590 civilian casualties [in 2016], nearly double that recorded in 2015, with women and children accounting for more than half of the victims," AFP said citing a UN report.
In 2015, a US airstrike destroyed a Doctors Without Borders trauma centre in northern Kunduz province, killing over 40.
In July, a US airstrike killed 16 policemen in Helmand province. In February, another bombing in Helmand's Sangin district killed at least 18 civilians, mostly women and children.