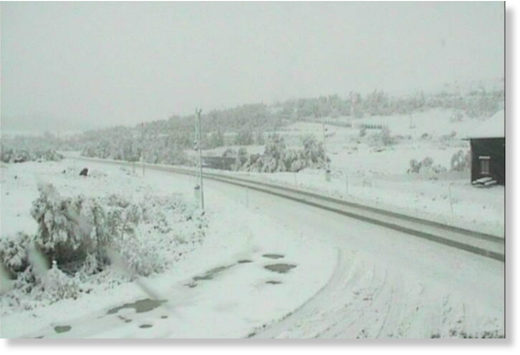 Chains and winter tyres were recommended by Norway's Public Roads Administration (Statens vegvesen, NPRA) for motorists travelling on the E6 motorway near Dovre
after heavy snow fell in the area this morning.
The snowfall comes early in the autumn,
when many motorists are still using summer tyres.
Several centimetres of snow are reported to have fallen in the region on Tuesday night.
"Large vehicles are recommended to use chains and motorists on summer tyres should wait," NPRA traffic operator Ingvill Bredeland told NRK.
The motorway was snowplowed early Wednesday morning, reports the broadcaster.
"It is important to adapt to driving conditions. I would not recommend driving in the mountains on summer tyres. You should either drive with winter tyres or wait," Bredeland added.
Heavy snow fall was also reported in the Strynefjellet and Sognefjellet areas with "winter conditions" in "all mountain connections in Hedmark and Oppland counties," according to updates posted by NPRA on Twitter.