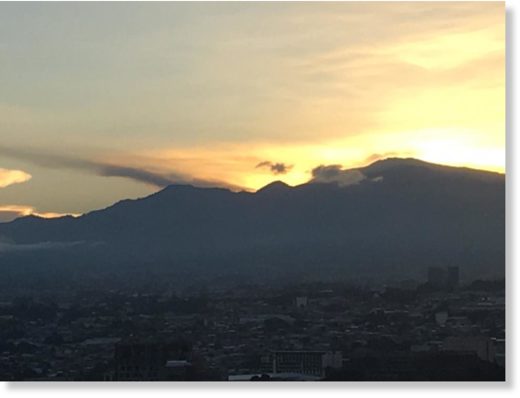 The Turrialba Volcano near Cartago,
Costa Rica started churning back to life yesterday after a few weeks of calm.
Yesterday, Sept. 5, 2017,
the volcano started spewing a column of ash 1,000 meters above its crater, reported the National University's Volcanology and Seismology Observatory (Ovsicori-UNA).
Ash has been flowing out of the crater since yesterday, and ashfall has been reported in areas to the north and northwest of the volcano in Coronado, Moravia, and San Isidro de Heredia.
The plume of gas, steam, aerosols and ash is rising out of the colossus' western crater.
With Monday's strong earthquakes and Tuesday's airplane crash in the headlines, it seems Costa Rica's Turrialba felt it was the right week to join in on the drama.