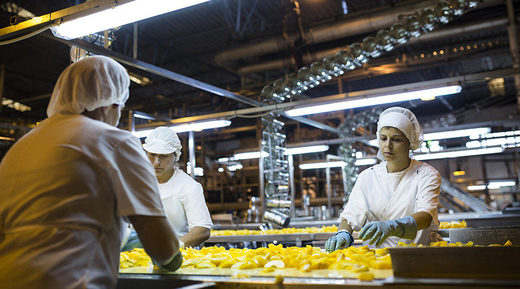 Theresa May's newly announced plans to force public companies to publish the pay gap between their top executives and average earners is "completely misguided," the Adam Smith Institute, a leading free market think-tank, told RT.
Ben Southwood, head of research at the Adam Smith Institute, said the approach is a "silly" way of addressing the issue of social inequality, as there is actually "no problem" with CEOs being paid much more than normal employees.
His comments follow the government's announcement on Tuesday of a package of reforms on corporate governance that would compel publicly-registered companies to publish how much their chief executives earn compared to their average employee.
The new regulations, which will come into force in June 2018, also seek to give employees a voice at boardroom level, either through the appointment of a non-executive director, an employee advisory council or the nomination of a director from the workforce.
It was revealed by the High Pay Centre in January
that workers at the high-end of the income scale earn more in two and a half days than an average worker earns in a year, or 129 times the median annual salary of £28,000.
But Southwood said the proposal - part of a corporate governance revolution promised by Theresa May in the run up to the general election - will do "nothing" to tackle the income discrepancy, while arguing that CEOs salaries are proportional to the amount of responsibility they have.

Comment: While it is true that CEO's have a large amount of responsibility and should be payed for their worth, the discrepancy in pay between CEO's and the workers is obscene.


He dismissed claims of CEOs being overpaid as blown out of proportion, as they are the ones making a "real contribution" to the company.
Chief executives face the burden of having to make "extremely important decisions" in a complex market, Southwood said. Even the slightest action could "make a difference in millions of dollars" to the company, so it is only right they are highly paid, he added.
"Small improvements or worsening in divisions can make a gigantic difference, so you have to make sure you get absolutely the perfect person," Southwood remarked.
The Equality Trust, however, hailed the announcement as a "really positive step" that will finally force companies to be more transparent about their remunerations.
Its spokesman John Wood told RT: "It seems that the requirement for companies to publish their CEO pay has started to see the absurd and unjustifiable pay of some CEOs inch down, no doubt partly due to embarrassment felt by companies paying mediocre bosses huge sums. So, light may well be the best disinfectant.
"Pay ratios will go a step further in allowing us to see which companies are treating the rest of their staff fairly."
Nevertheless, the Equality Trust was not unstinting in its praise, describing parts of the proposals as "pretty disappointing" because companies can opt of adopting the measures if they can justify their reasons for doing so.
"If the Government is serious about stamping out the worst excesses of greed and incompetence found in some UK businesses, it needs to go further than today's announcements.
This echoes comments by Frances O'Grady, the general secretary of the Trade Union Congress (TUC), who described the new framework as "feeble."
"The prime minister's pledge to put workers on company boards has been watered down beyond all recognition," she said.
"This now amounts to little more than a box-ticking exercise."