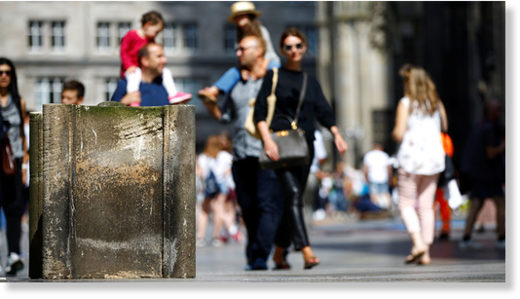 Authorities in several European cities have decided to compromise the aesthetic look of some of their most beautiful sites to provide additional security to residents and tourists in the wake of recent terrorist vehicle attacks.
Last week's deadly terrorist attacks in Spain's Barcelona and Cambrils have become the recent tragic events in a series of cases in which cars, vans or trucks have been used by extremists to plow into pedestrians in the streets.
In Barcelona, where over 100 people were hit by a terrorists' van, 13 of them fatally, in the popular Las Ramblas pedestrian area, some residents complained that officials had not done enough to prevent such an attack.
However, city authorities said ensuring total security was impractical. "We can't fill up Barcelona with bollards,"
Reuters reported Joaquim Forn, who runs home affairs in the Catalonia region, as telling a local radio.
In other European cities, new anti-vehicle security barriers appeared in some of the most popular pedestrian areas.
In Italy, which hasn't experienced such terrorist attacks, concrete barriers have been installed in Milan. Authorities secured streets leading to the city's main cathedral, Duomo, and a nearby shopping center popular with tourists. In Florence, officials also plan to install blocks and large flower pots to enhance security in pedestrian areas of the old town.
In Lisbon, Portugal, the historic site of Jeronimos Monastery has been secured with concrete barriers, with Portuguese officials saying that the not so attractive blocks should help prevent any type of vehicle attack, Euro News reported.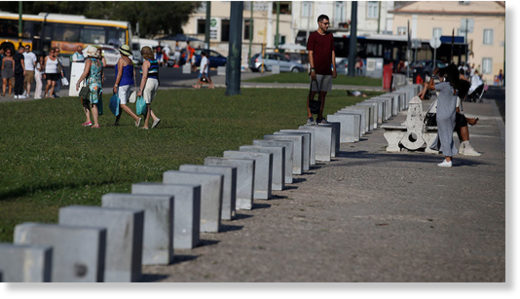 In the British capital, which has been attacked by terrorists behind the wheel several times, concrete anti-ramming blocks have been put in place at Westminster Bridge and London Bridge.
German authorities are also vigilant, with new security measures already being in place at one of the most popular sites in the city of Cologne. Roads leading to the central cathedral square have been blocked for traffic for an indefinite period.
"Before now, cars could drive very close to the cathedral. Having considered attacks in Nice, London, Barcelona and Stockholm, in which terrorists used vehicles, we decided to forestall such a development here," official representative of the Cologne police, Wolfgang Baldes told the RIA Novosti news agency.
Some 300,000 people daily pass by the cathedral, Baldes explained, adding that it is located close to Cologne central railway station. Saying that the Cologne cathedral is the second largest historic construction in Europe after St. Peter's Basilica in Rome, the German official pointed out that all terrorist attacks he had mentioned "happened near famous tourist sites or in historic areas."
The measure will be in place "for not just several weeks," he added, saying that to gloss over the appearance of the barriers at the beautiful historic site, large stones from the old setting of the Cologne cathedral have been used to block the traffic.
The cathedral area in Cologne is possibly just the beginning of a larger set of measures throughout Germany, Kolner Stadt-Anzeiger
reported
, citing German Interior Minister Herbert Reul. The minister said he had instructed police authorities around the country to establish contact with municipal authorities to discuss possible further safeguards at major locations.
Some other cities in Europe have a different attitude to the issue.
Despite their city having been targeted by terrorists before, municipal officials in the Belgian capital of Brussels, which has a vast quantity of pedestrian zones, appear to be reluctant to disrupt habitual life.
"We don't want to be Hebron," Reuters reported Deputy Mayor of Brussels, Els Ampe as saying, with her referring to the city in the West Bank where Palestinians and Israelis are often separated by concrete and steel barriers.