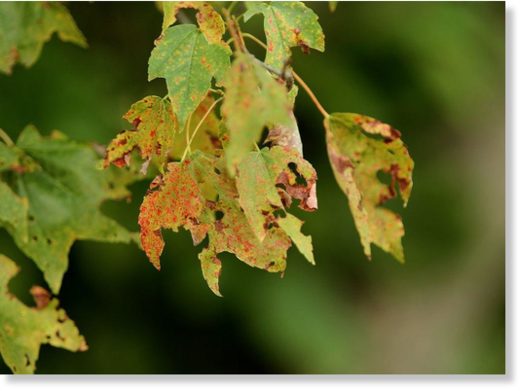 It's still summer, but already the trees are giving us a sign of autumn.
All around New England, brown leaves have been spotted in the month of August, and experts credit the early development to a fungus attacking the trees.
The fungus is called tar spot,
and it is caused by a plethora of a wet weather in the area.
"The weekly rain event that we had in May, June, July, has caused the fungus to show up in the leaf and expand from leaf to leaf," said Rolf Briggs, founder and president of Tree Specialists Inc.
Not all trees are vulnerable, including all maple trees, but Briggs said the fungus came late to the growing season party.
"It does a small amount of weakening, but it doesn't happen every year," Briggs said.
Experts suggest rake up the leaves as you would in fall, but recommend getting rid of the diseased leaves so the spores aren't sitting around next year.