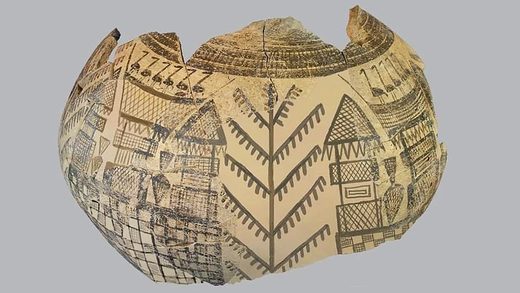 Archaeologists have unearthed vessels portraying "tree of life" motifs during excavation works in the Domuztepe Mound in the southern province of Kahramanmaraş, which is considered to be the biggest settlement in the region since the usage of the term "Near East."
"Tree of Life" Unearthed
Directed by Hacettepe University Archaeology Department academic Dr. Halil Tekin under the allocation of the Kahramanmaraş Museum Directorate, the excavations were launched in 2013
as Hurriyet reports
.
Culture and Tourism Ministry officials and university students have participated in the work, which originally started in 1996 as part of a British-American joint project and has been continued by Turkish academics since 2013. The investigation has covered some very significant artifacts. Dr. Halil Tekin stated that the most fascinating find in the Domuztepe Mound is undoubtedly the early examples of a tree motif, known as the "tree of life" in ancient Near East archaeology, with cumulative motifs. "The origin of this tree, which has become used as a Christmas tree in the Christian world throughout time, is here, namely in Mesopotamia. The earliest known example of it is in Domuztepe," Tekin said as
Hurriyet reports
, pointing out the cultural significance of the tree of life motifs. "It is not an ordinary tree. It is related to a faith system, a burial tradition," he added.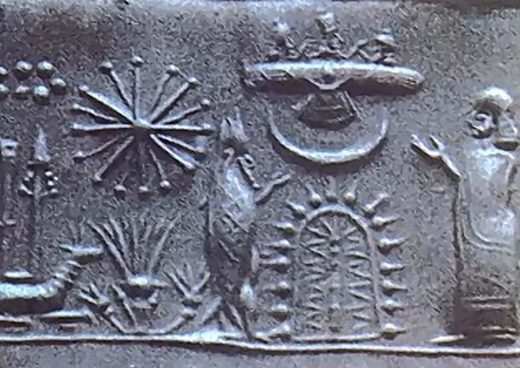 The Tree of Life and Its Symbolism
In Babylonian mythology, the Tree of Life was a magical tree that grew in the center of paradise. The Apsu, or primordial waters, flowed from its roots. It is the prototype of the tree described in Genesis: the biblical Tree of Paradise evolved directly from this ancient symbol; it is the symbol from which the Egyptian, Islamic, and Kabbalistic Tree of Life concepts originated. Nowadays, we use "tree of life" as a metaphor usually, even though various stylized images of the tree of life can also represent the spine and branches of the human nervous system.
According to Dr. Tekin, the oldest known example of this tree's culture, however, is in Domuztepe from where it expanded to the rest of the world, "We are talking about the period of the 7000s BC. The oldest known example of this tree's culture or belief system is in Domuztepe. We believe it expanded from Domuztepe in various ways. The oldest example is here. It expanded to the south, to Basra and then became the most important factor in Sumerian civilization. There is also a similar tree in the Acadians, which is known as the 'eya tree' in Hittite documents in the 3000s BC. The pine tree symbolizes life because it is a tree that never dies. The one we have found here is a tree with thorny leaves. This is why we believe it is a symbol of life," he
told Hurriyet
and promised that more detailed information about the important find will be announced soon.
Read the remainder of the article
here
.