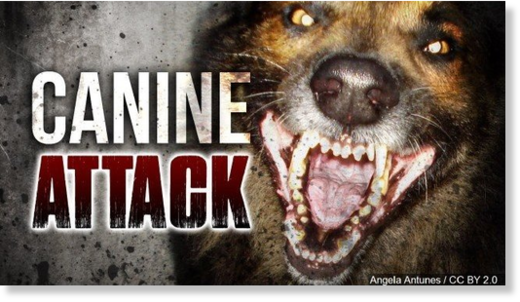 Dog attacks in Australia are increasing, with
more than 2000 people seriously injured every year.
The sharp rise in dog attacks is leaving children with horrific facial injuries and comes despite crackdowns on dangerous breeds. New research reveals that since 2003 the rate of dog attacks has increased by 57 per cent.
The Menzies Institute for Medical Research at the University of Tasmania found dog attacks hospitalised 31,218 people in 12 years with children injured at twice the rate of adults.
"Legislation has been introduced to restrict ownership of dangerous breeds in Australia yet rates of dog bites have increased," Associate Professor Leigh Blizzard said.
Prof Blizzard warned underreporting masked the true extent of the problem.
"People are trying to avoid being investigated because their beloved pooch has bitten the baby," he said. NSW had the lowest rates of dog attacks.
Australian Society of Plastic Surgeons vice-president Dr Gazi Hussain said hospitals are increasingly treating serious dog bites, particularly to children's lips, ears and noses.
"The burden on the public hospital system is significant. Some patients require multiple operations and they will be in hospital for weeks."
It comes as the father of a three-year-old girl attacked by two rottweilers said she has been incredibly "brave" since the horrific attack.
Avah Gibbs received facial injuries when she was attacked as she wandered past the dogs' toys in a relative's Blue Mountains yard on July 6.
"Avah is fine, she is recovering well, she is being very brave," Malcolm Gibbs said.
The dogs were euthanised