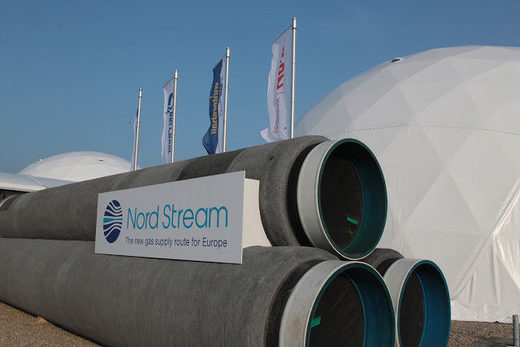 The United States are pushing for European countries to cancel the construction of the "Nord Stream 2" gas pipeline, a diplomatic source in Brussels told RIA Novosti .
"The US wants to bury the project because, having started selling liquefied natural gas to EU countries they would face Gazprom's competition in Europe".
Yesterday, European Commission Vice President Maroš Šefčovič stated that the Euro-committee's panel still expects from the European Union a mandate for negotiations with Moscow on the creation of a legal base for "Nord Stream 2".
The project involves the construction of two gas pipeline lines, totaling 55 billion cubic meters per year, from the Baltic Sea to Germany. The new pipeline will be built near the "Nord Stream" one.
The "Nord Stream 2" won't be subject to all of the EU's internal market rules and of the third energy package, as the pipeline won't travel through the EU's sub-basin. Thus the Euro-Commission will reach an agreement with Russia on the key principles that shall lay the foundations for the operation of the pipeline.
Among these principles are transparency of the pipeline operation, non-discriminatory tariffs on gas sales, access to third parties for the purpose of pumping gas, and the division of tasks for gas sales and transportation.
In addition, the Euro-commission, trying to put the future gas pipeline under the jurisdiction of EU rules, has approved the draft mandate for negotiations with Russia. EU countries should approve this mandate.
Last week, the US Senate approved new sanctions against Russia. A separate voice in the document indicates the intention to "counter the construction of the (Nord Stream 2) pipeline".
The sanctions renewal has caused dissatisfaction in Europe. Austria's Chancellor Christian Kern and Germany's Foreign Minister see this bill as a consistent threat to European energy, pointing out that policy instruments shouldn't be used to achieve economic interests.