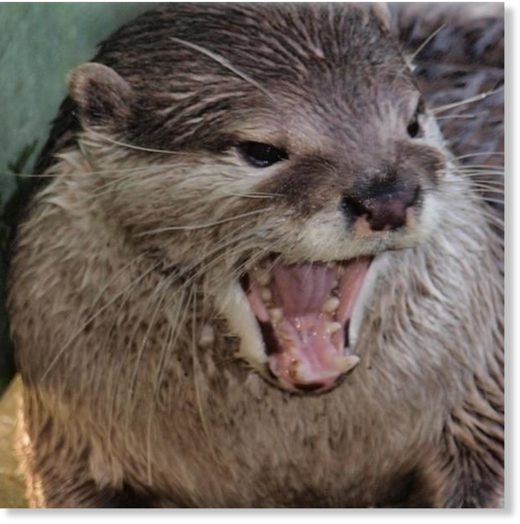 A group spending the day on the water got a closer encounter with West Virginia's great outdoors than they would have liked.
The Division of Natural Resources reports a group of 20 to 25 people were celebrating Mother's Day back in May with a float trip on Monongalia County's Dunkard Creek. At some point,
the party encountered a river otter winch inadvertently climbed into one of the canoes and bit a man, then ended up biting another in one of the other boats in the group.
The victims went to the emergency room for treatment and took precautionary rabies shots.
DNR officials say the incident is unusual,
but also a good reminder to try and steer clear of any wild animal. Officials say it doesn't appear the party did anything to provoke the attack, but add otters are territorial animals and are known to be aggressive, especially when they have young offspring.
"Do not approach river otters," said Steve Raouch, West Virginia Division of Natural Resources District 1 wildlife biologist. "If an otter approaches, you should take steps to keep the otter away from you. This can be done with boat oars, fishing rod, or whatever else might be readily available. You should never try to touch a river otter or any other wild animal."