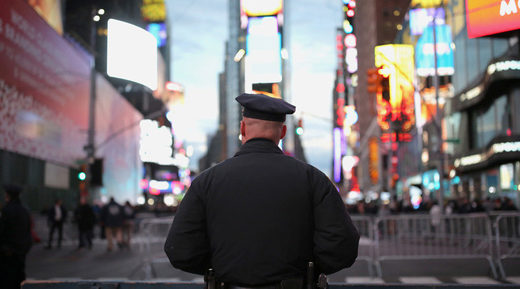 A class-action lawsuit accusing the New York Police Department of issuing hundreds of thousands of summonses in order to boost its crime statistics has been settled for $75 million.
A federal judge approved the settlement Monday after seven years of litigation.
The controversy arises out of the NYPD's 'broken windows' policing strategy, tactics based on the idea that clamping down on minor crimes, such as broken windows, helps prevent more serious crimes. The NYPD adopted the policy in the 1990s and it subsequently spread to other American cities.
The plaintiffs in the case
Sharif Stinson et al v City of New York
argued that minorities have been disproportionately targeted by the policy.
US District Judge Robert Sweet approved the settlement, saying the ruling strengthened people's protections under civil rights laws.
"This civil rights class action is the paradigm of change and progress achievable in a society undergirded by the rule of law," the judge wrote. "The rights of all citizens will be fortified through what has been represented as the largest settlement of Fourth Amendment claims in New York City history."
The $75 million settlement covers approximately 900,000 summonses issued from May 2007 to December 2015, all of which were later quashed due to a lack of probable cause.
Some $56.5 million has been set aside for the claimants who can collect a maximum of $150 each. Meanwhile, the law firms that took on the class-action suit - Quinn Emanuel; Cohen & Fitch, and the office of Jon Norinsberg - will divide the remaining $18.5 million between them.
Judge Sweet overruled objections that the figure was too small and released too many claims.
Reuters
report
that one of the plaintiff's lawyers, Joshua Fitch, said that the class-action lawsuit has led to better policing in New York.
"It shifts the department's perspective from 'broken windows' and statistics, to a focus on communities and fighting crime," Fitch said.
A spokesman for the city's law department told Reuters that parties will move forward to execute the agreement.