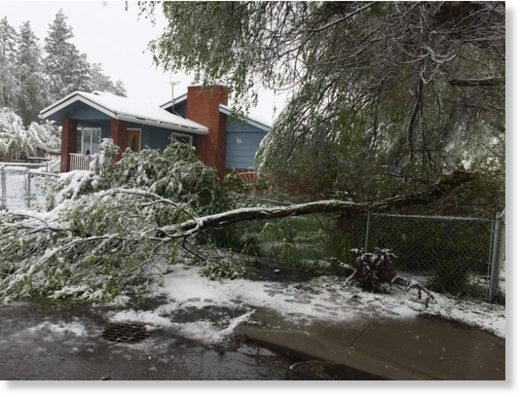 Missoulians awoke to snapped tree limbs, smothered shrubs and intermittent power outages on Wednesday as a slow-grinding snowstorm delivered as forecast.
Utility vehicles were scrambling up Rattlesnake Drive, where dozens of branches were down across power and communications wires.
For fallen trees and limbs that are not blocking a street or threatening power lines, Missoula residents can call the City Park Operations Office at 552-6253. Those with fallen tree limbs blocking travel can call the City Forester at 552-6270 to get a crew out as soon as possible.
National Weather Service volunteer observers reported 5 inches of snow in many places around Missoula.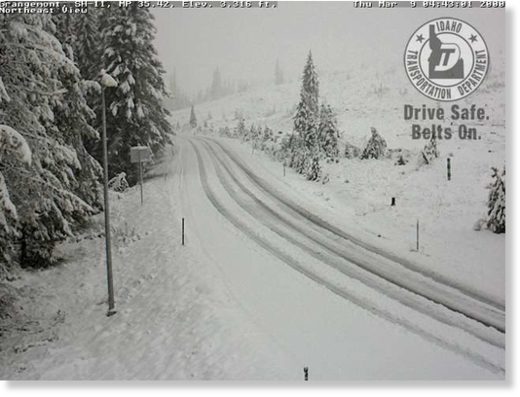 The storm system moved southeast across Montana, extending the weather warning to 9 a.m. Thursday for Butte, Georgetown Lake, Homestake Pass and MacDonald Pass. Heaviest snow flurries were expected to hit around Wednesday evening, with a mix of snow and rain landing on Butte and Anaconda.
Accumulation expectations ranged from 2 to 5 inches at 5,000 feet elevation to more than 2 feet in the high mountains.
Mixed rain and snow were also expected in the Glacier National Park region, along with northeast winds of 10 to 20 mph and gusts up to 30 mph. That could reduce visibility to less than one mile during periods of heavy wet snow. Browning and Marias Pass were particularly affected, although the storm was expected to abate by Wednesday night.
Up to a foot of new snow was expected above 7,000 feet,
adding a new obstacle to the clearing of Glacier's Going to the Sun Road.