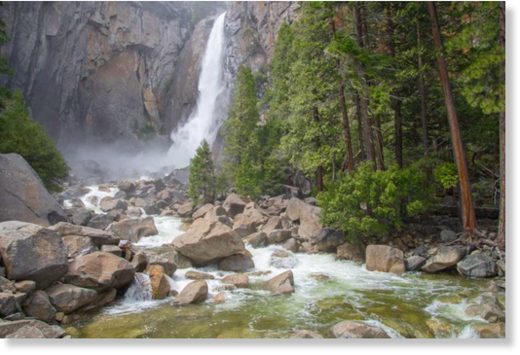 Visitors to Yosemite National Park are getting quite the rare and spectacular show.
Thanks to record snowfall that is now melting in the mountains, hundreds of massive waterfalls, that have been dry for years, are once again flowing. Visitors are packing the park to catch a glimpse of the no-longer secret falls.
Park officials say the temporary falls should be active for at least a month.